There is a shop in Tsukuba City that is highly acclaimed for its baked sweet potatoes made using its own method. "Tsukuba Ishiyakitei" has fans all over Japan.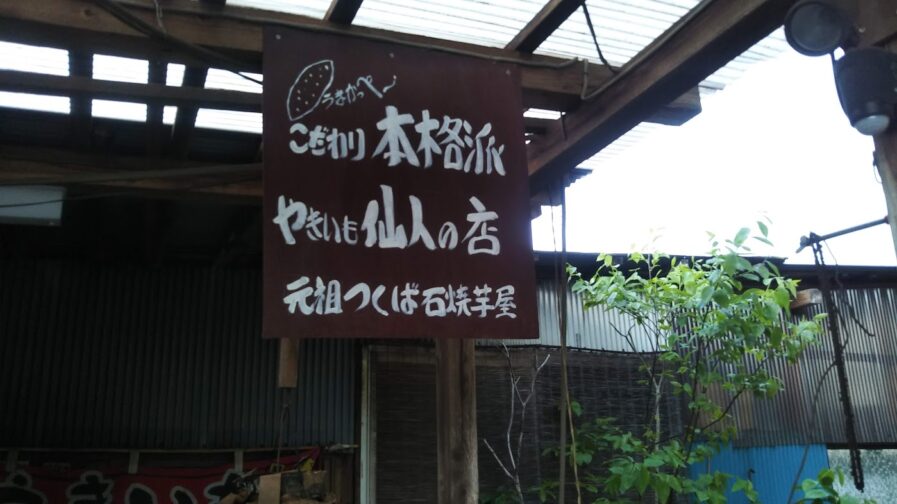 Baked sweet potatoes that Japanese people love so much. If the sweet potato wizard do the grilling, it will be a baked sweet potato that is full of honey and cannot be tasted anywhere else. It's so popular that you may line up for 3 hours to buy. This is the wizard's place.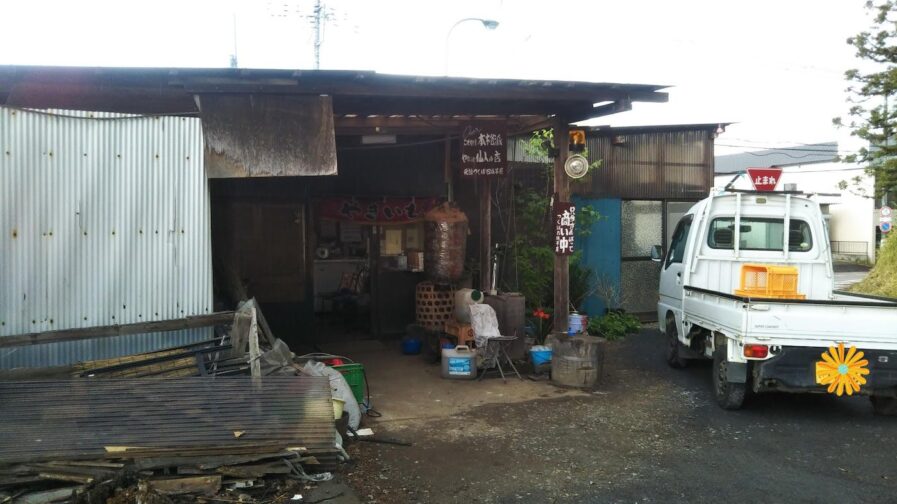 It is located at just off the so-called "Higashi Odori" where cutting-edge research institutes such as JAXA (Japan Aerospace Exploration Agency) and the National Institute for Materials Science are lined up. What a gap!
When you see a pile of firewood, it is "Tsukuba stone baked sweet potato shop". Of course, firewood is for grilling sweet potatoes.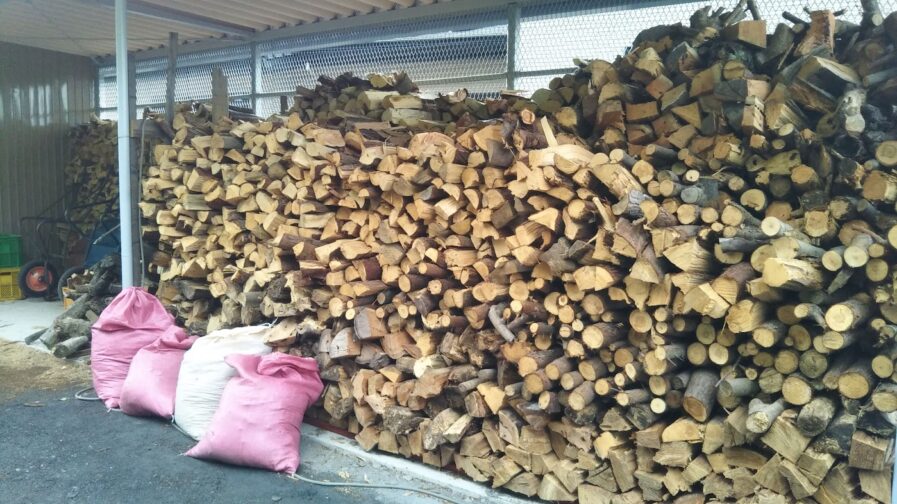 They start a fire every morning at 8 a.m., warm the kettle for about an hour, and then add the sweet potatoes to make baked sweet potatoes. All that glows black is nectar! Only you need to is just ask the wizard the desired sweet potato size, he will choose it for you.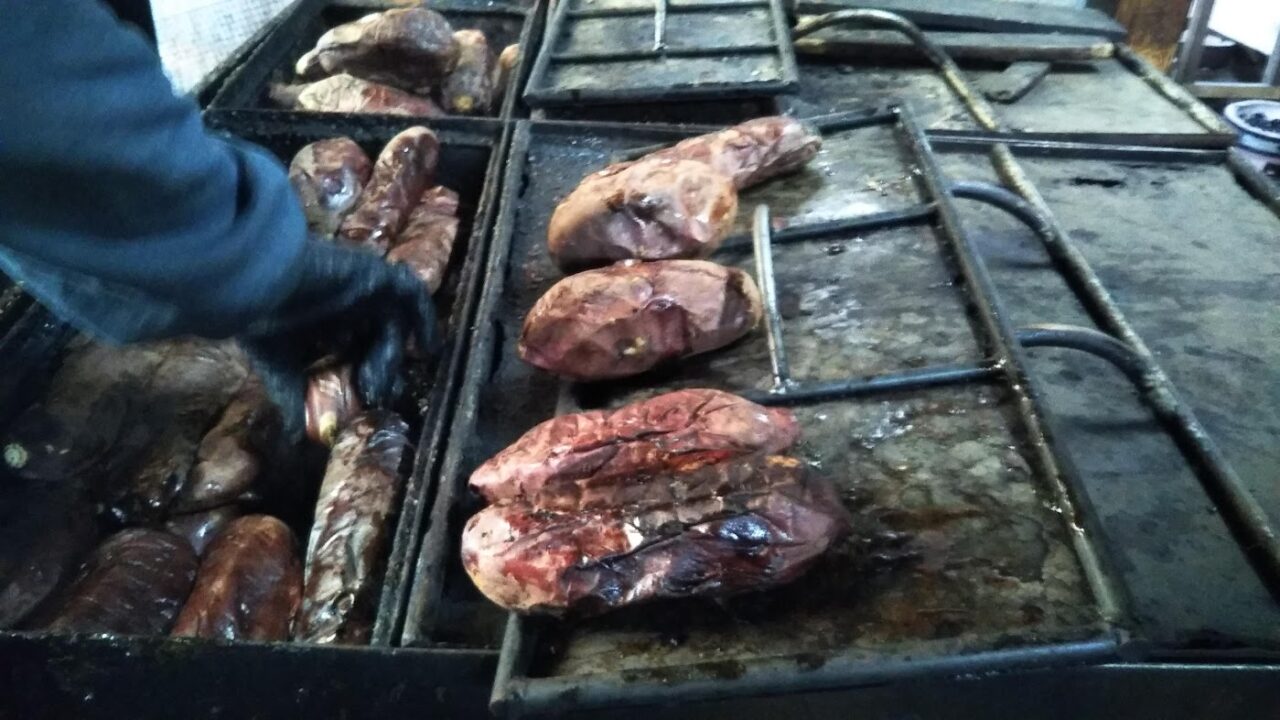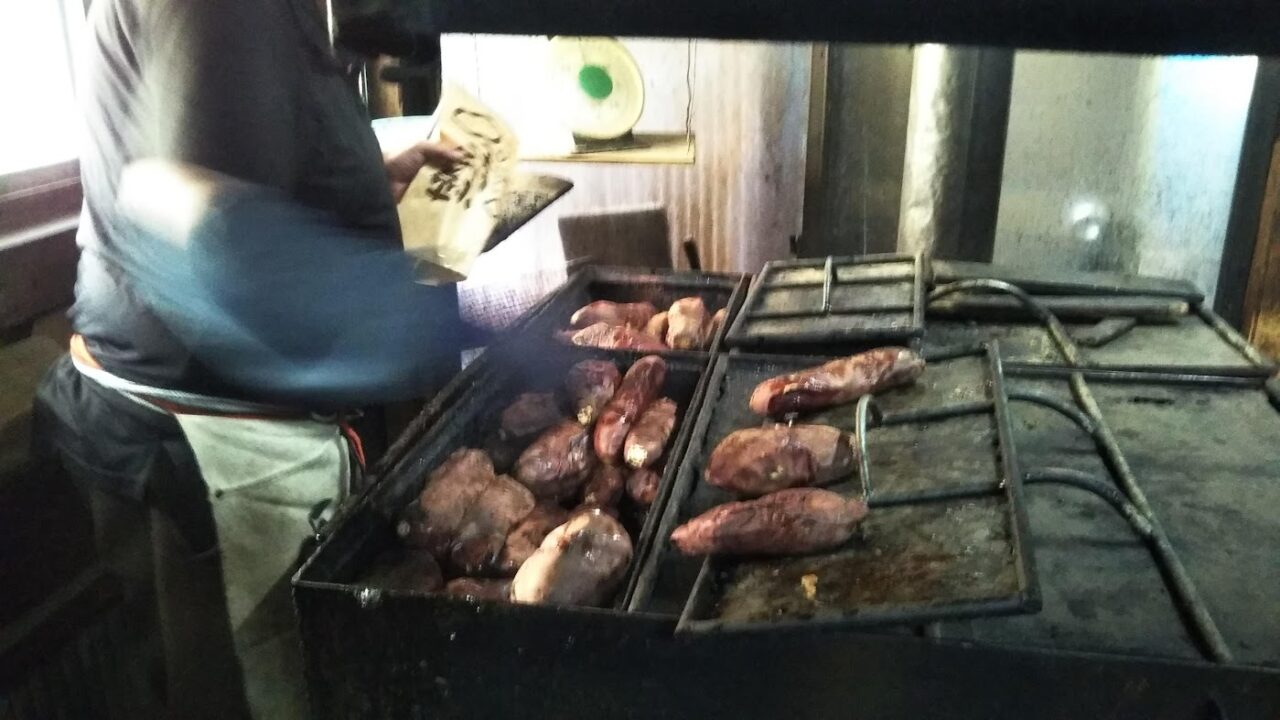 I brought it back home. Nectar flowing all over, so juicy, you need to be careful when eating.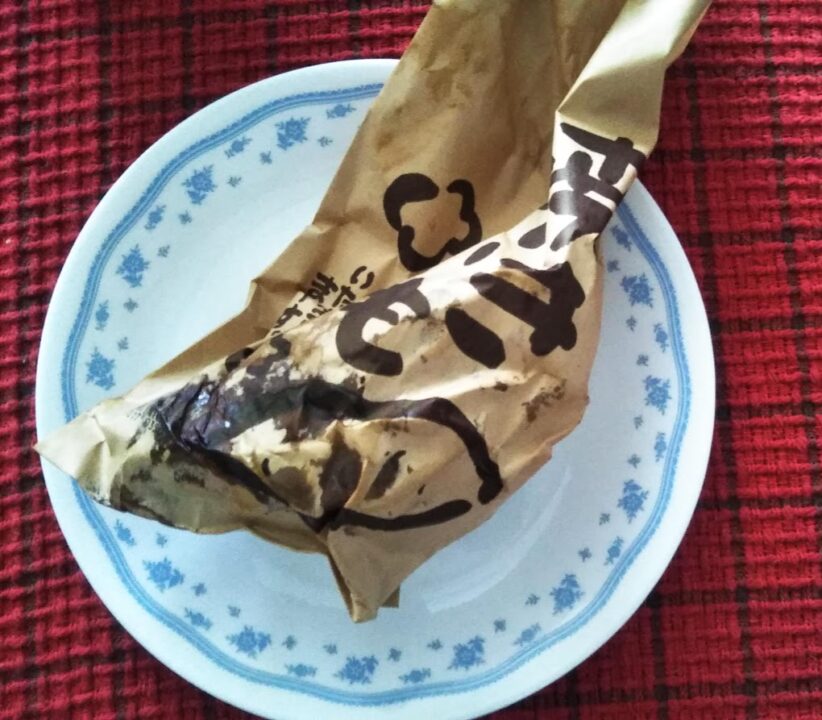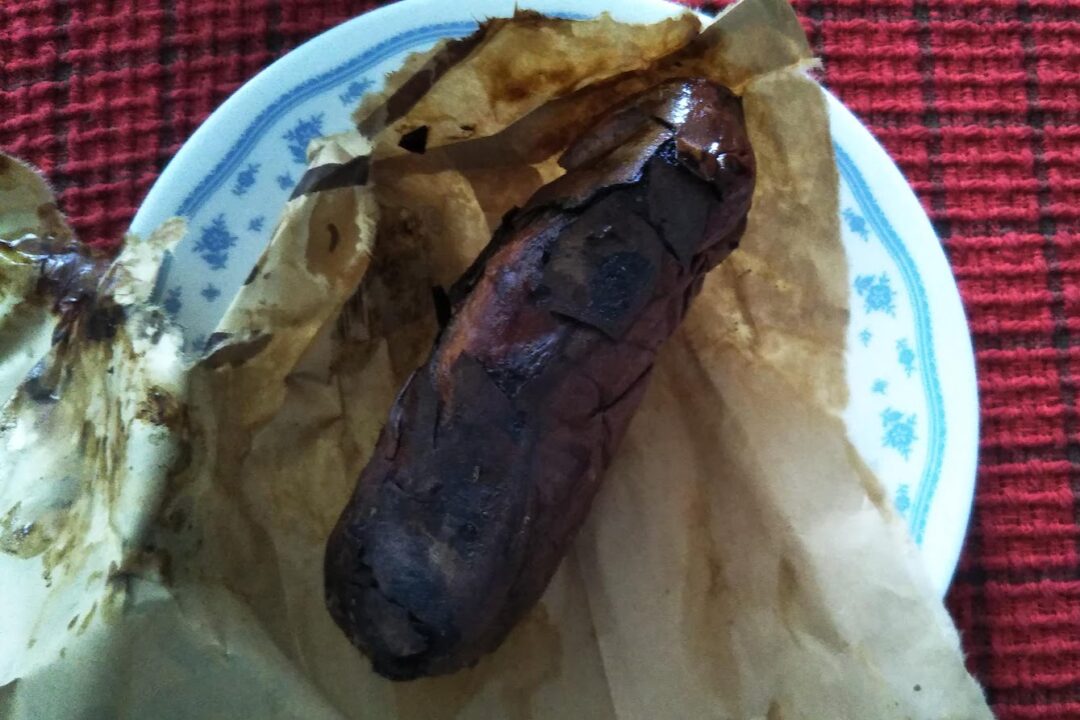 Unlike ordinary baked sweet potatoes, it has a lot of moisture. By the way, the peel can also be eaten. According to the wizard, "If you eat it with the skin, you will not get heartburn." The peel was also very tasty.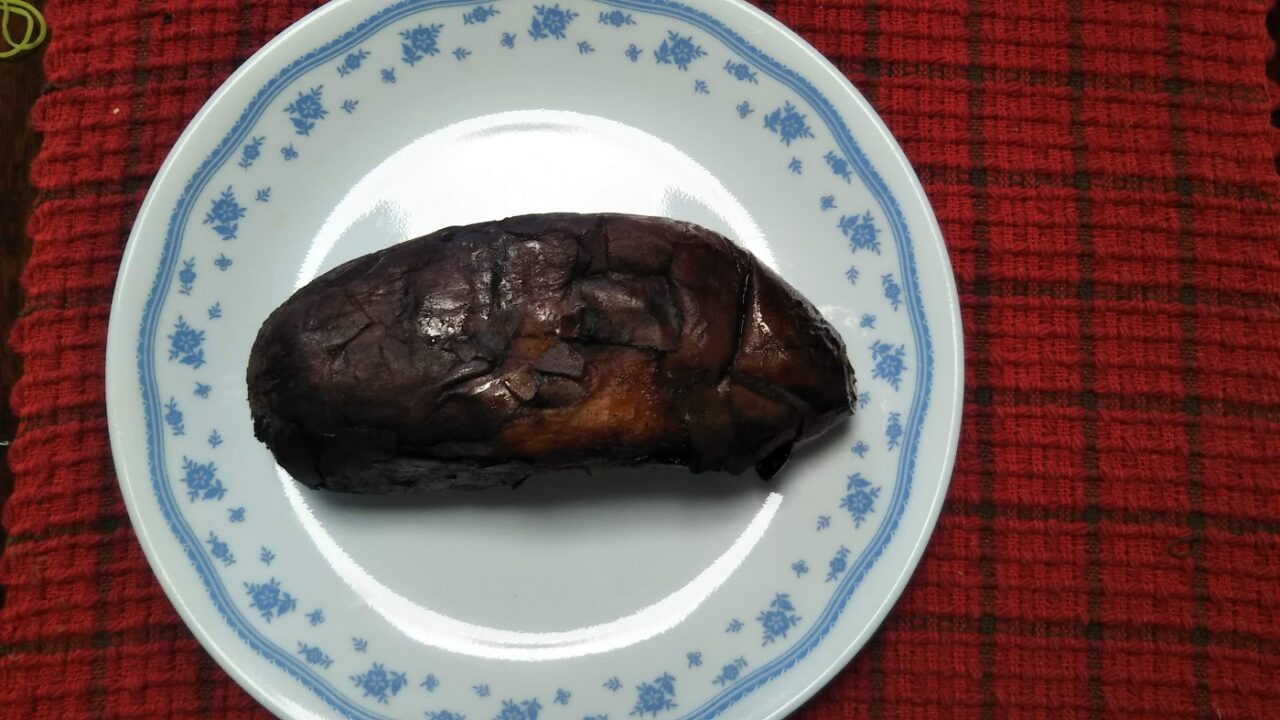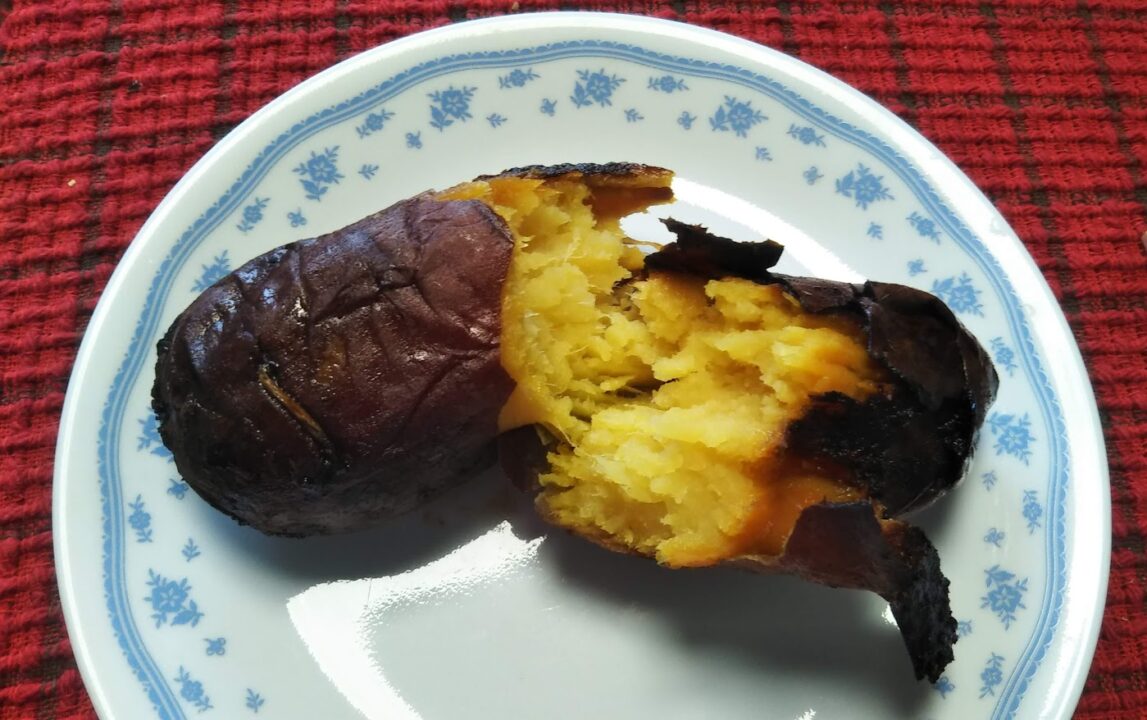 The shop also sells frozen baked sweet potatoes. The fibers of the sweet potato will be fragmented, making it even softer and smoother. Frozen baked sweet potatoes can be eaten hot by microwave warming, or just simply cut into rings and eaten with ice cream or yogurt. The best season for eating sweet potatoes is in winter, but it is also perfect for summer snacks.
Please stop by after going to Doho Park in Tsukuba. Please enjoy the Wizard's baked sweet potatoes!
Stay tuned for more updates of Japan. See you soon!
Address: 889-1, Kurakake, Tukuba-city, Ibaraki, Japan