There is a shop that I was very impressed with recently. It's a new style that's neither yakiniku nor steak! ! You can enjoy various parts of meat with various seasonings. I would like overseas visitors to experience the Japanese way of dealing with meat!
The restaurant name is "Nikuyama @Omiya"
This restaurant is a very unique, surprisingly, there is no a la carte menu and just one 5,500 yen course. It's a little pricey, but it's worth it! !
This restaurant is located in Omiya Ward, Saitama Prefecture.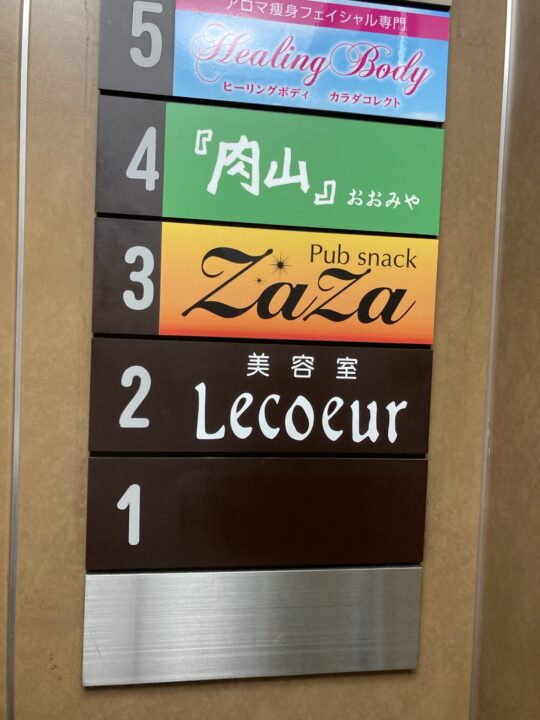 Firstly, their seasonings are great!!!
From the left, tomato, salt, wasabi, yuzu pepper, miso, mustard, and kimchi. First of all, I eat tomatoes and kimchi as a starter, it is very very delicious. Especially this kimchi! ! ! It has the perfect acidity and flavor. I like kimchi, but this kimchi is so special.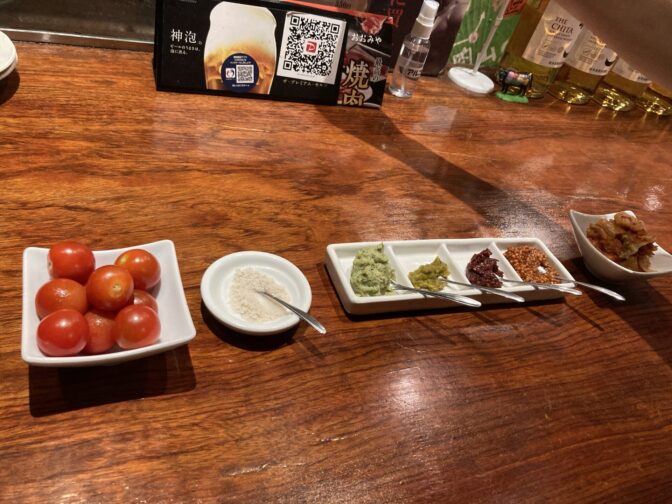 I can not help asking "which kimchi is it from? "
"This kimchi is homemade by a group company."
"Can I buy it for takeout?"
"Unfortunately, no…. It's not for sale"
Oh, I really wanted to buy it…. It's too delicious! ! !
By the way, if you would like to eat more, you can order kimchi and tomatoes by extra cost.
Meat dishes are brought one after another.
Corned beef, skirt steak, and giant king oyster mushrooms! ! All of these are delicious. Each has its own recommended seasoning, mustard, wasabi, yuzu pepper, it goes well with it, and the simple salt brings out the flavor of the ingredients.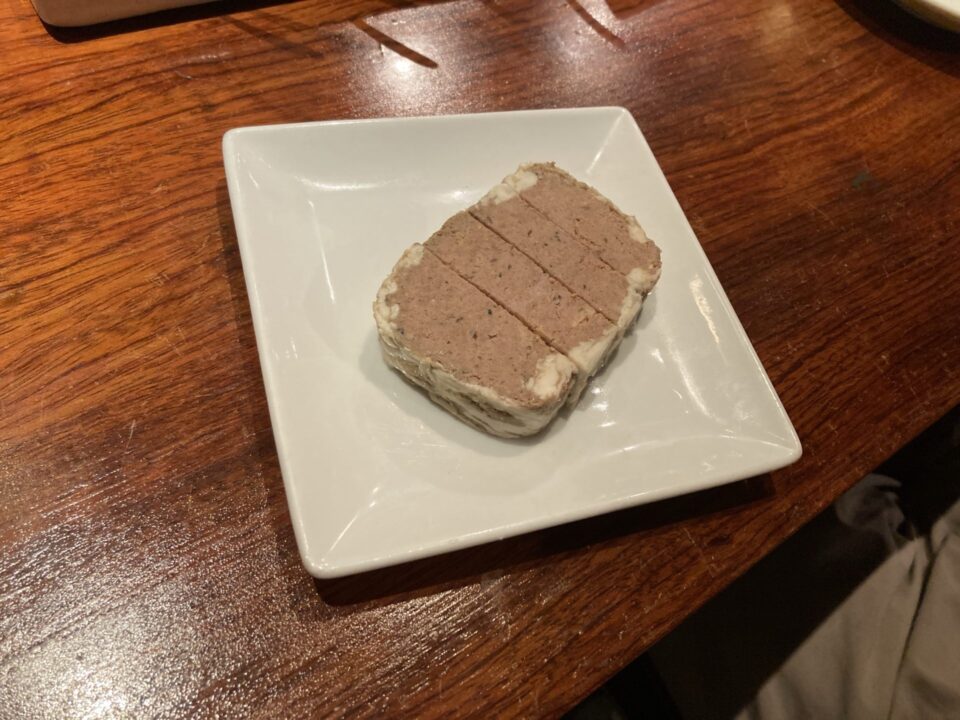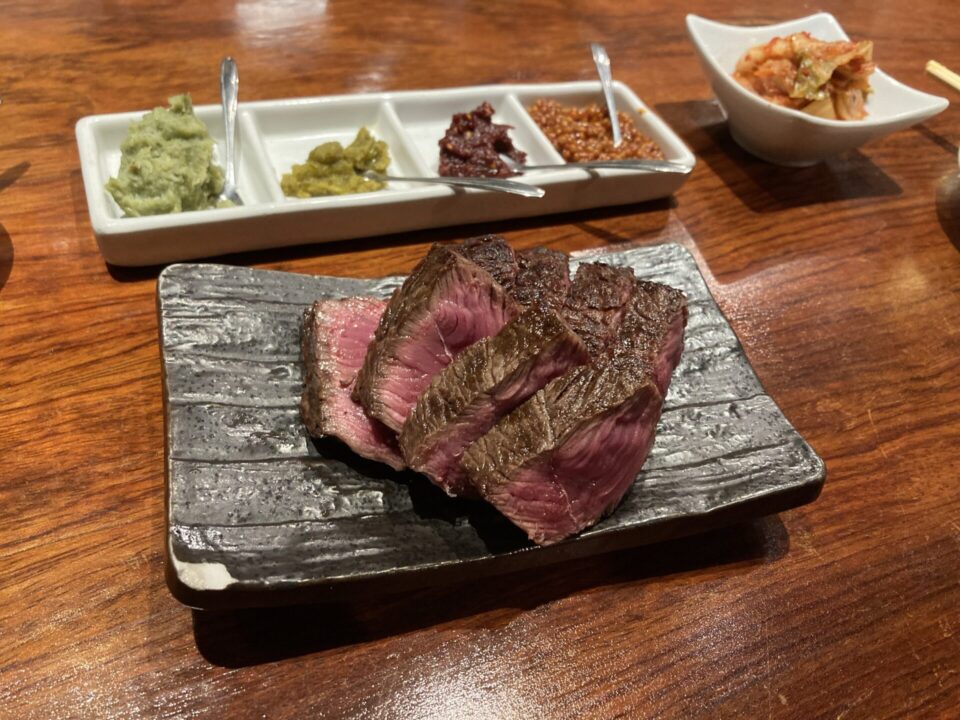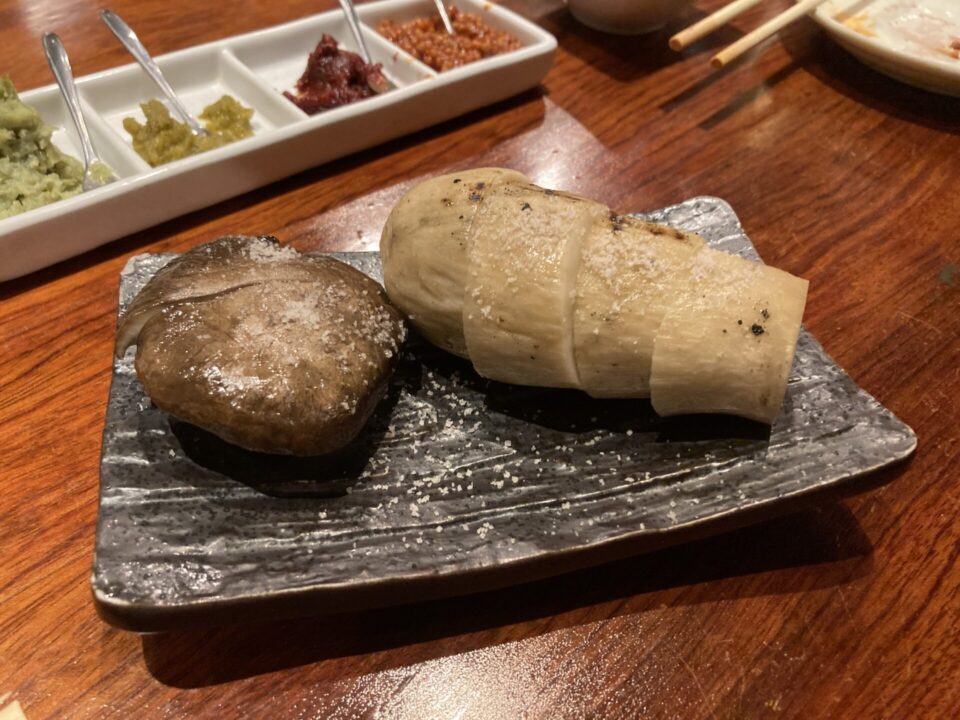 I forgot the parts of each meat, but they look delicious, don't they? It's delicious. Personally, I liked meat with the wasabi and salt the most.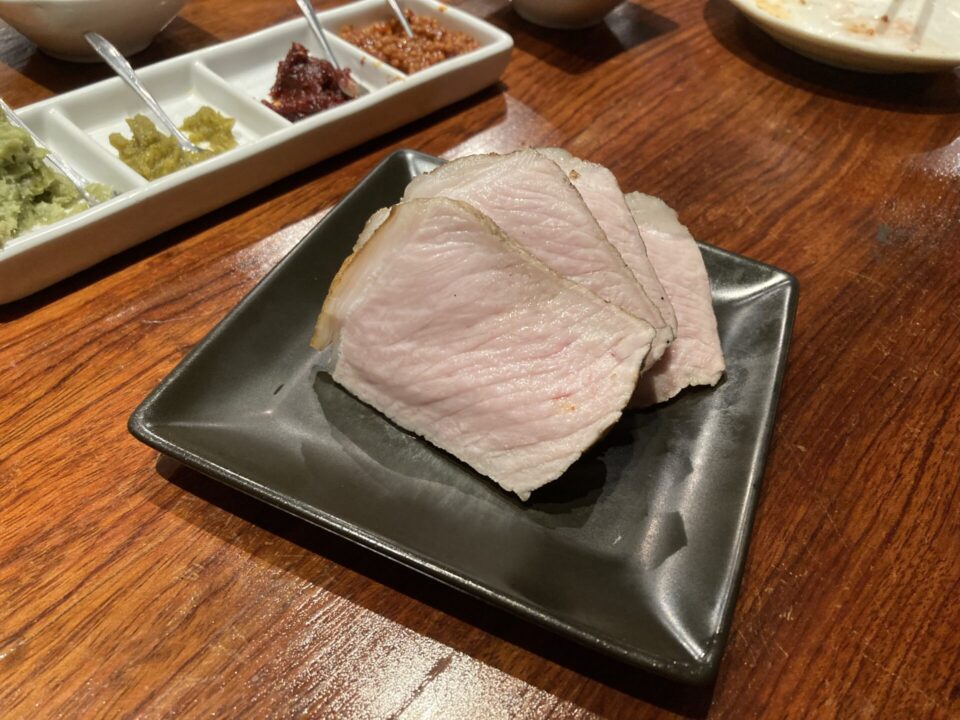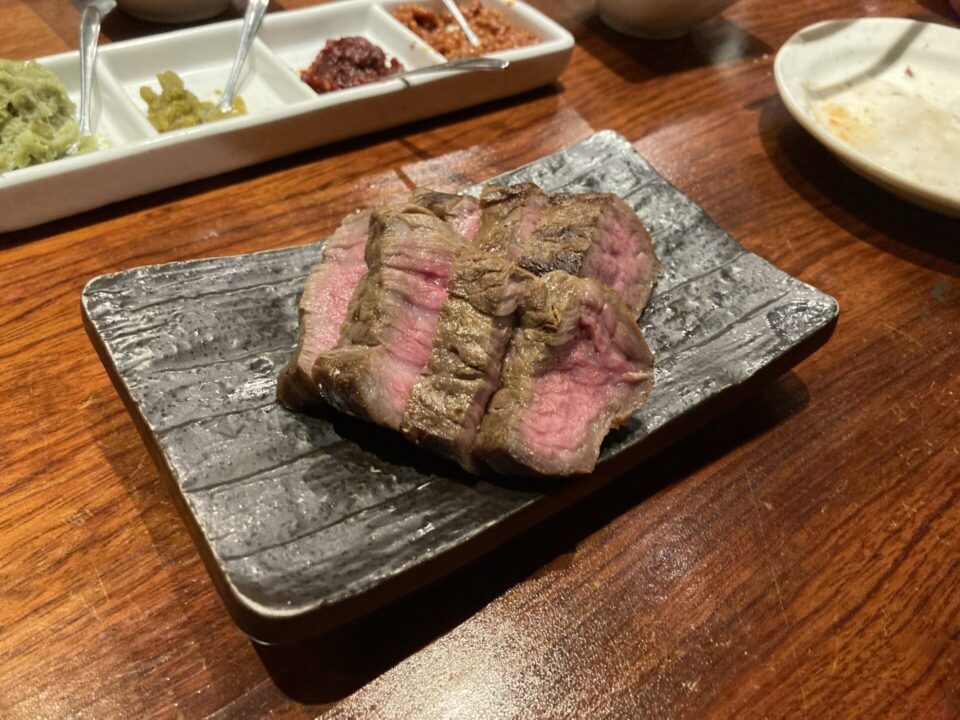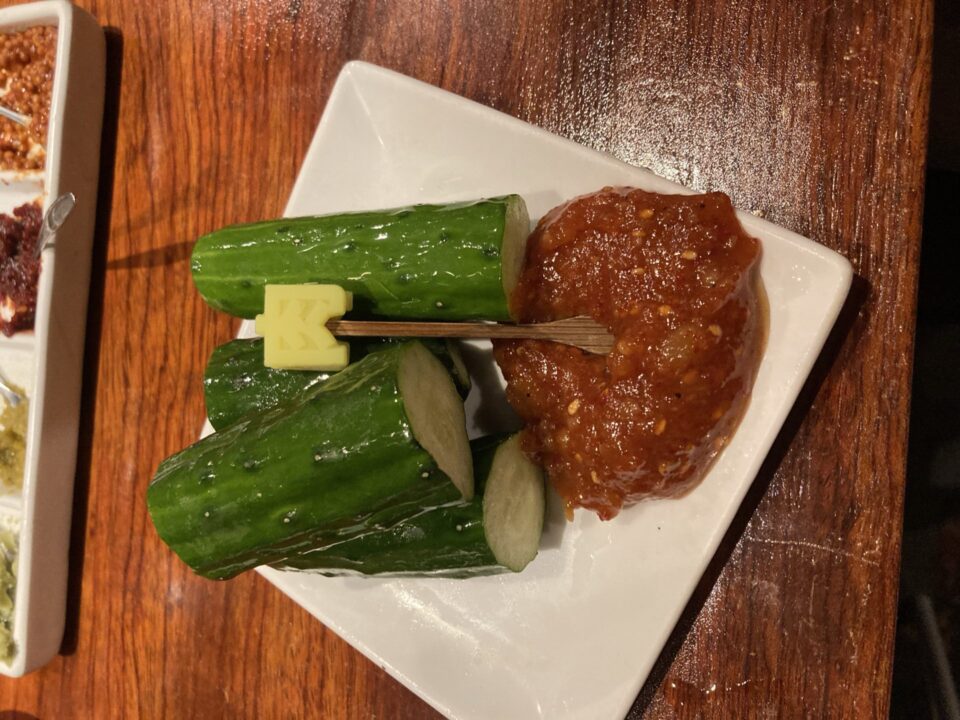 Still coming. The photo on the left is a beef cutlet! This is also delicious.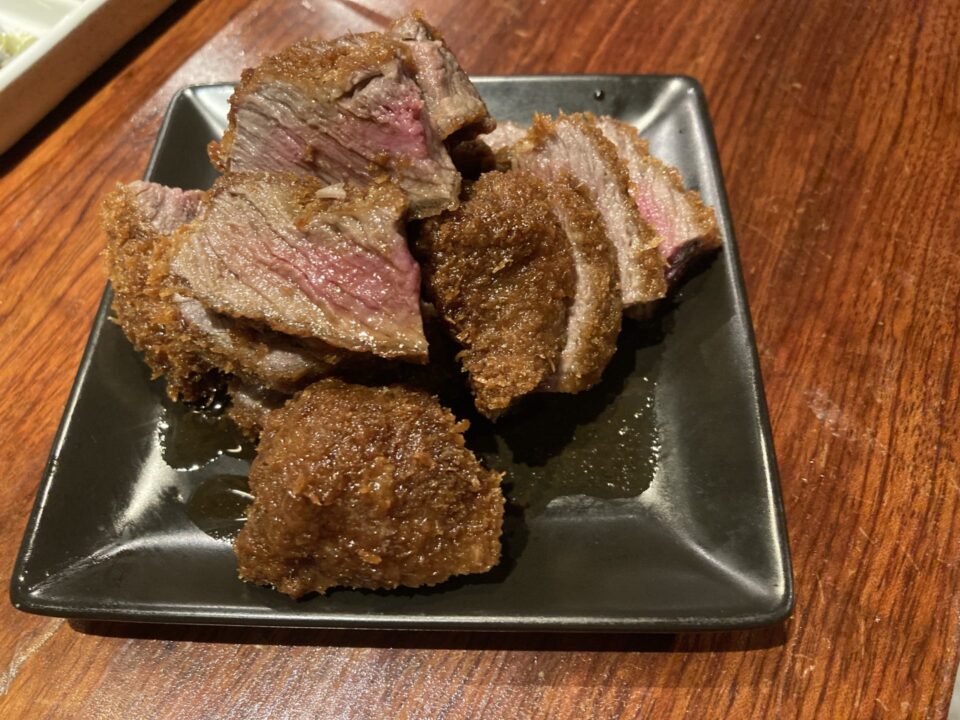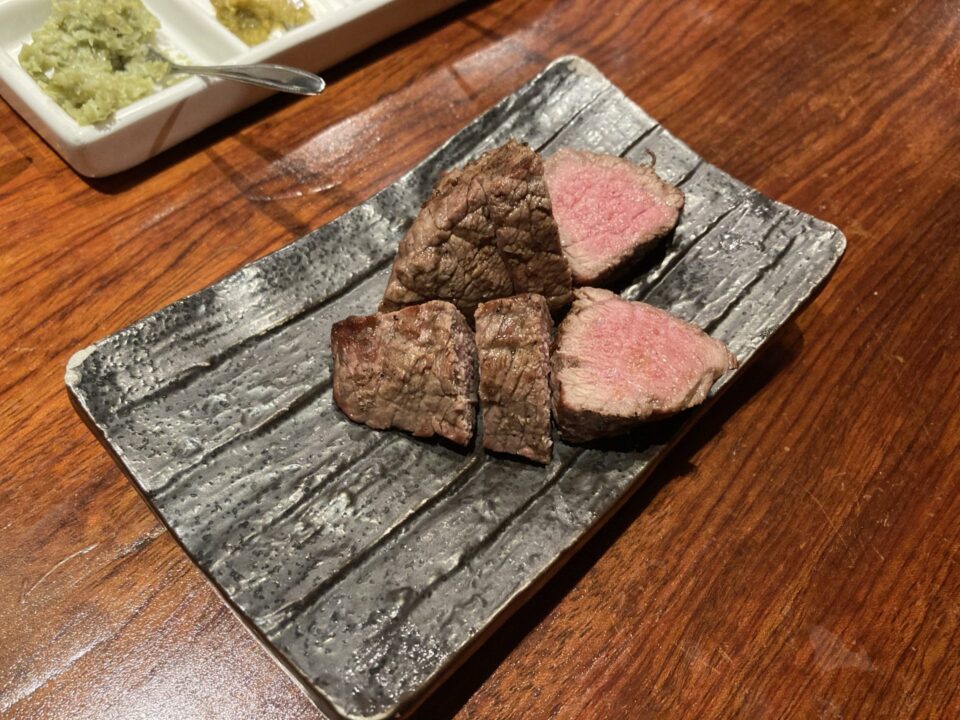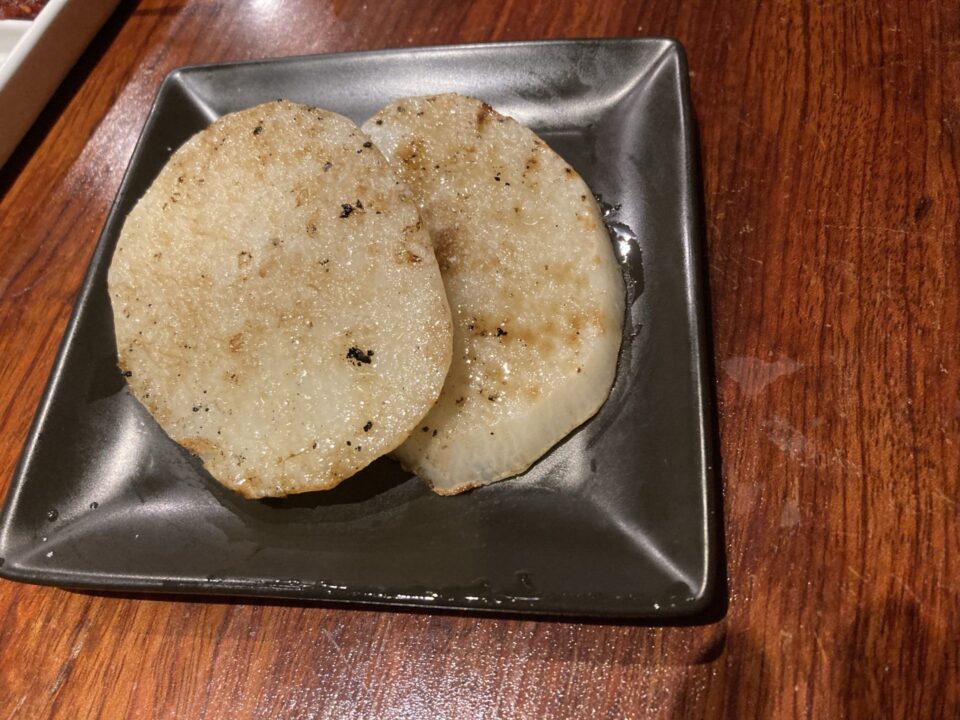 I'm getting full… The staff asked me, "How do you feel?"
"Honestly, I'm already full." I replied
"Well then, let's wrap it up! Actually, there were more…"
Yes, there were more… But if I eat more than this, it won't be delicious anymore, so I decided to stop eating…
Then・・・
We still have one meat dish! And finally, the last dish option is "egg over rice" or "curry". I chose egg over rice! My friend chose curry.
It seems that this can be replaced freely! (I can't eat anymore・・・) It seems that some people eat 3 bowls of egg over rice….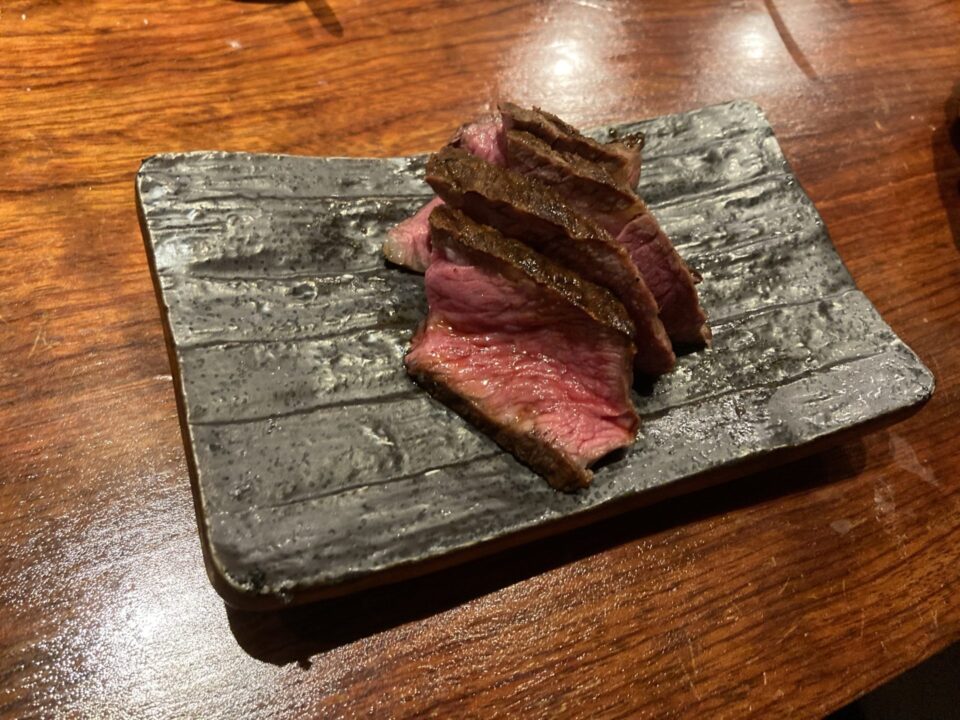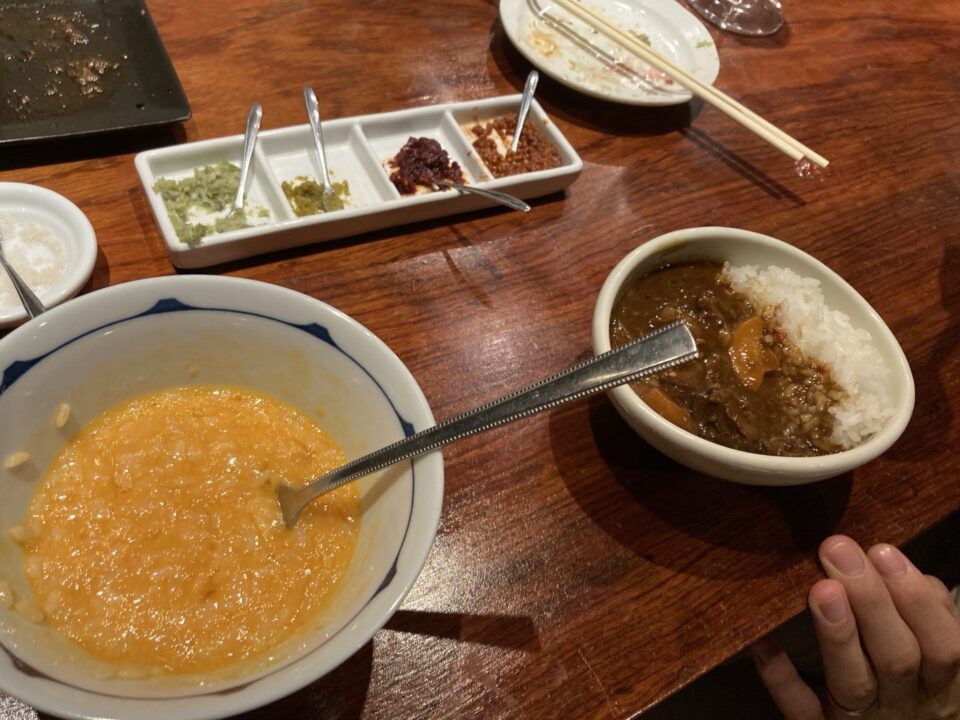 Alcohol menu?
This is also very unique, à la carte or all you can drink (unlimited). If you want to make it unlimited, it will be 10,000 yen including this meat course.
For those who love alcohol, this is really a bargain, because no time limitation!!!
It is OK to choose anything even if it is a very expensive menu. Can this restaurant make money with this? I was worried about it.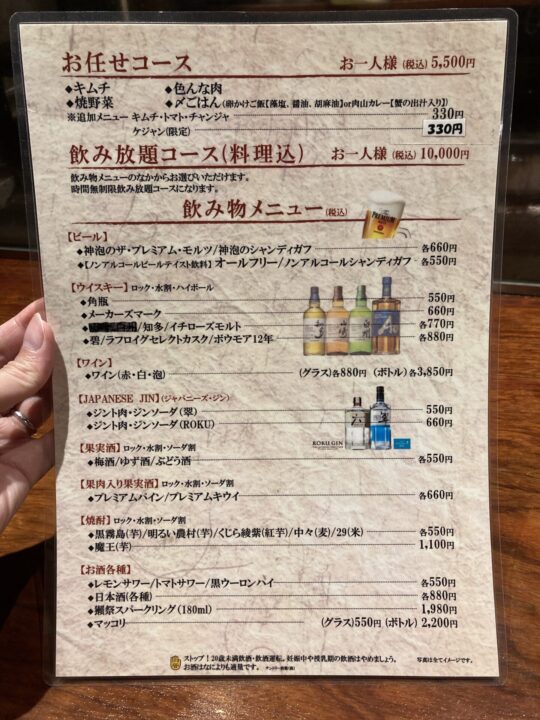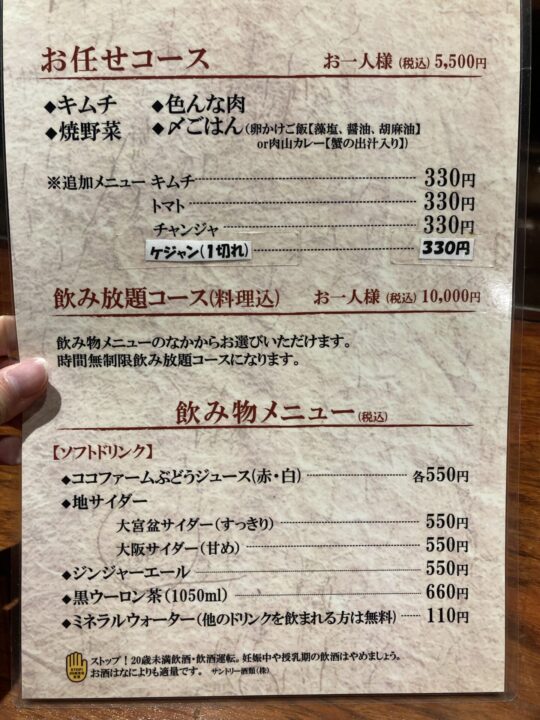 I think that wasabi and yuzu pepper are unique Japanese seasonings. And cut into bite-sized pieces of meat is very Japanese. This is the way to enjoy Japanese meat which I would like overseas visitors to experience! !
When you go there, please reserve a seat in advance!
Stay tuned for more updates of Japan. See you soon!
<Access>
Address: Matsumura Building 4 floor, 2-2-5, Sakuragi-cho, Omiya-ku, Saitama city, Saitama Prefecture
Station: JR Omiya Station
Map: