I heard a rumor that there is popular restaurant for a special hamburger steak! It's a Bistro Bon Appetit! ! ! 
When it comes to Western food in Japan, some people may wonder if I should recommend it to overseas visitors, but I think that there is a "Western food" that is unique to Japan.
Why don't you compare it with the hamburger steak you have overseas?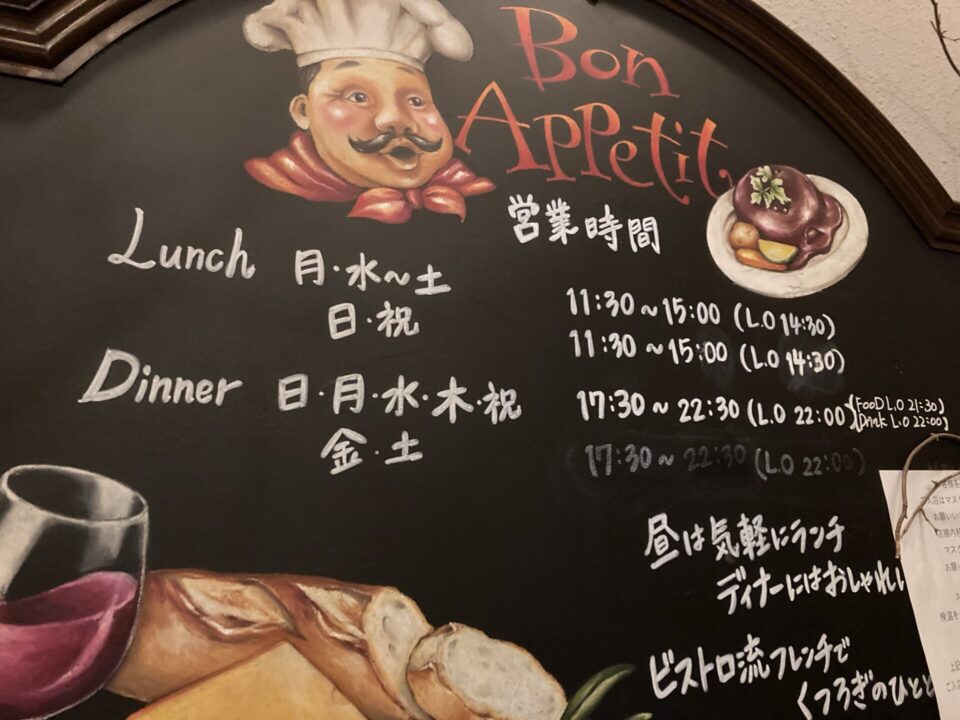 It's a very small shop with a hidden atmosphere. There is an entrance to the shopping street. And the shop is on the second floor at the top of the stairs. What impressed me was the paintings and flowers on the stairs. The atmosphere is very nice and relaxing. It looks delicious even before you enter.
By the way, when I arrived at 13:00, it was a popular restaurant, so I waited on the stairs for about 15 minutes.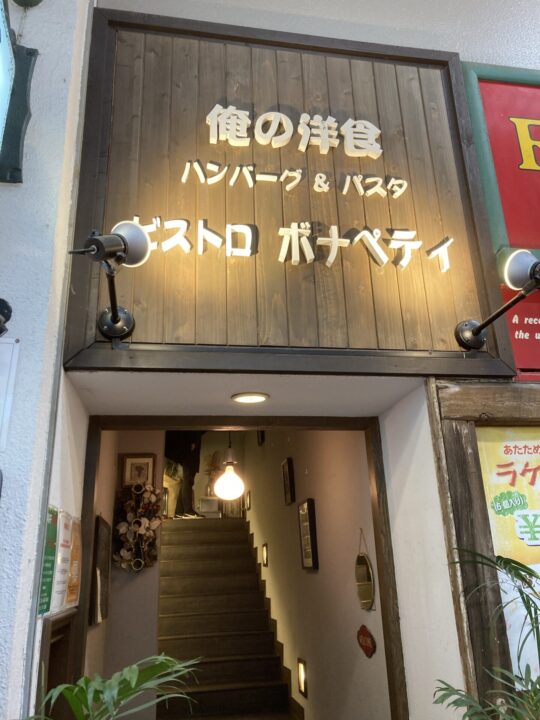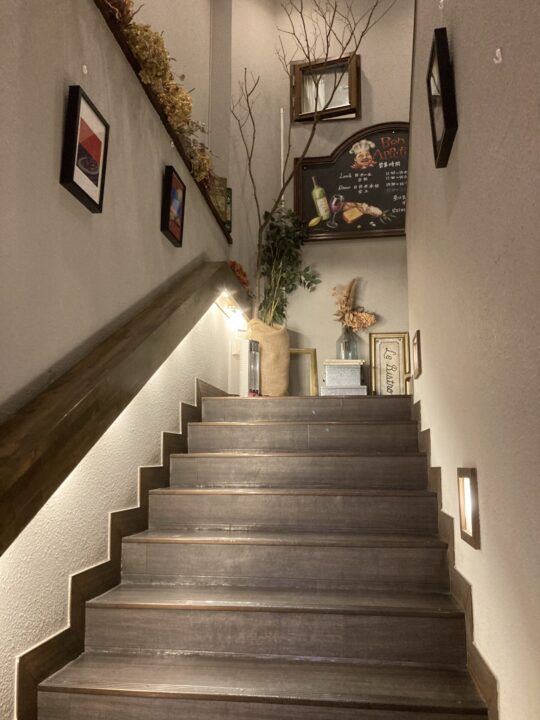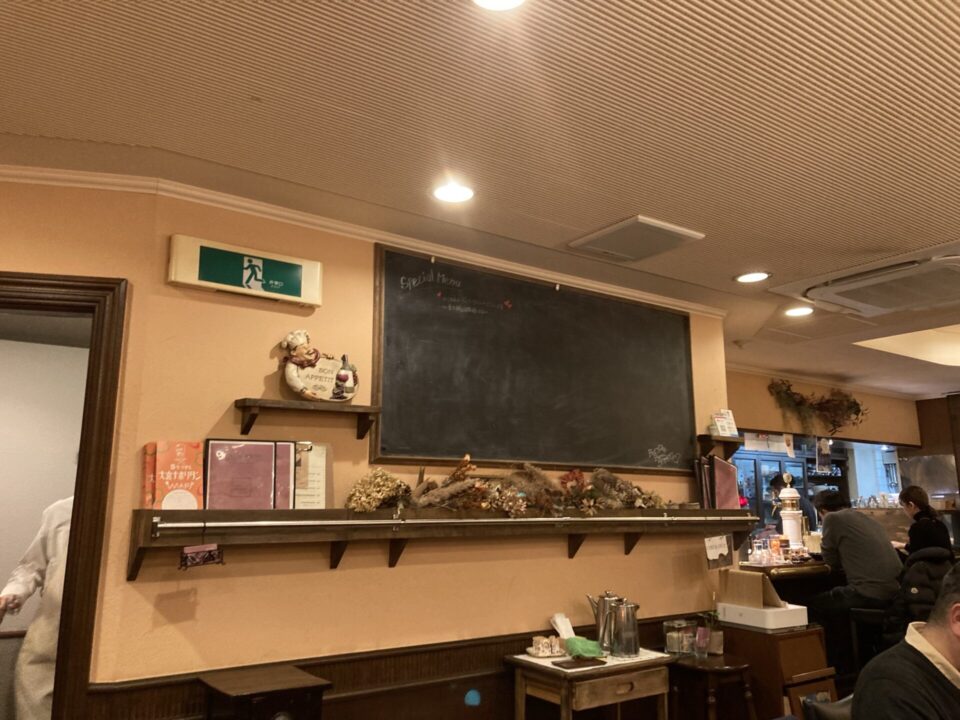 A very affordable lunch set!
Hamburg steak lunch set is 1200 yen! With soup, hamburger, rice or bread, you can choose the taste of the sauce from 1) Demi-glace sauce, 2) Japanese-style grated radish, 3) Chaliapin, 4) Garlic cream.
It's sweet potato soup
This soup was a very delicious soup that made use of the sweetness of the sweet potato.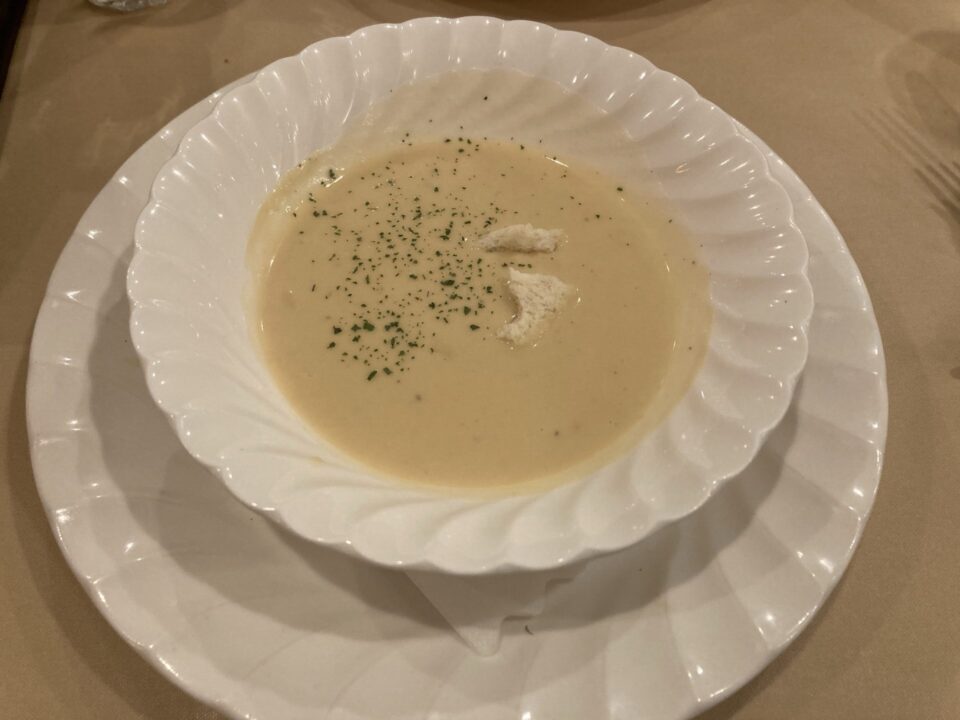 Japanese-style grated radish hamburger steak
It is a refreshing sauce with a strong flavor of perilla, and the umami of the meat stands out. This hamburger steak has a texture and taste that makes you feel the "meat" itself, unlike an ordinary hamburger.
I feel that the more I chew, the more delicious the hamburger steak.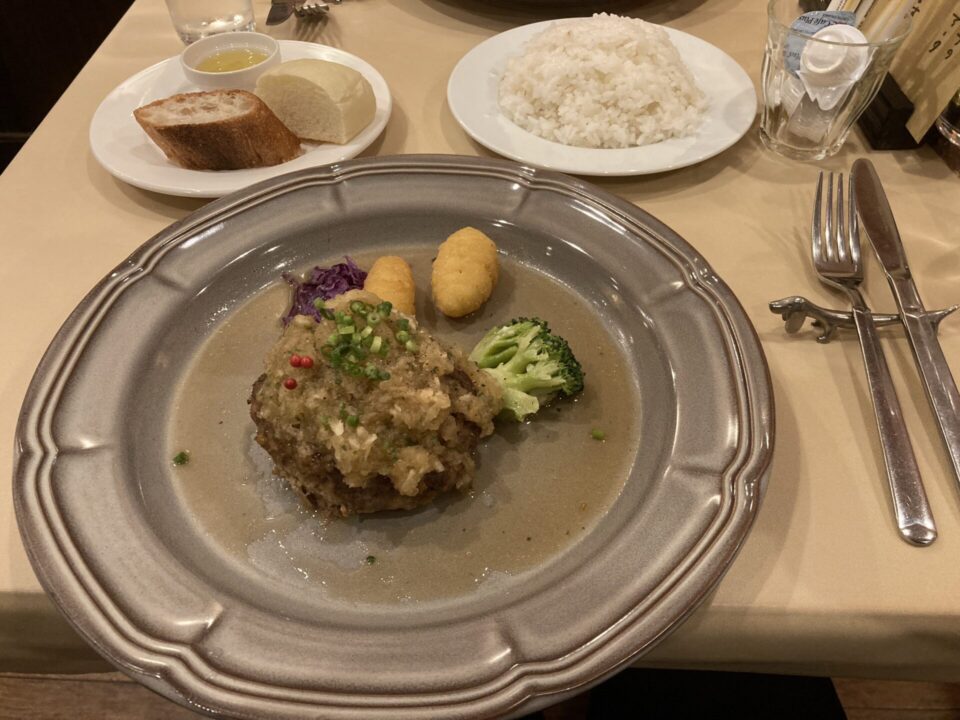 Hamburg steak with sharia pin sauce
What is Chaliapin! ? It was said to be a sauce that is also used for steaks based on onions. It was a mellow and not too strong sauce, like onion sauce with cream cheese, perfect for hamburgers! !
It was not a cheese hamburger, nor a Japanese-style hamburger, and it had a special taste in between. It's so delicious! ! !
Just like Japanese-style grated radish, you can feel the "meat" of the hamburger steak!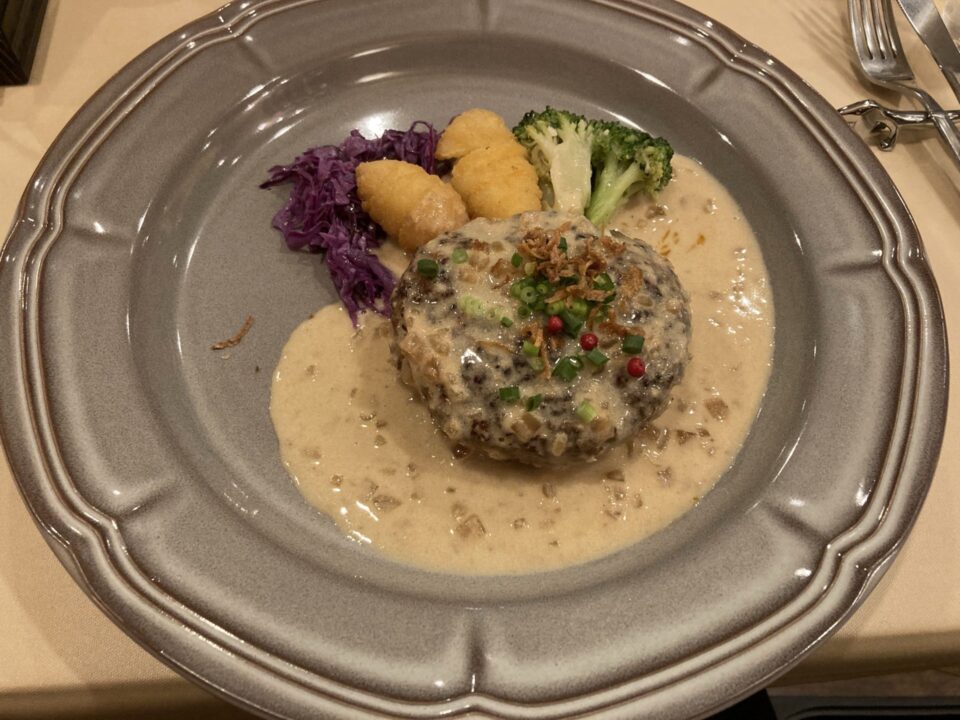 There are many other dishes on the menu!
This time I chose the most famous hamburger steak, but there were many other menus that I was interested in.
The table next door seemed to be asking for a 2000 yen lunch course, and they were eating delicious salads and desserts, so I thought I'd try the 2000 yen course next time.
Bistro Bon Appetit where you can enjoy casual French! It's a restaurant that makes you would like to brag that Japan has not only Japanese food, but also delicious Western food.
<Access>
Web site is here
Address: 1-82 2nd floor, Miya-cho, Omiya-ku, Saitama City, Saitama Prefecture
Station: JR Omiya Station, 3min walk
Phone:048-641-4845
Business Hours:
●Tuesday-Thursday: 11:30-15:00 (Food LO 14:30 Drink LO 14:30) 17:30~22:30 (Cooking LO 21:30 Drink LO 22:00)
●Fri: 11:30~15:00 (Cooking LO 14:30 Drink LO 14:30) 17:30~22:30 (Cooking LO 21:30 Drink LO 21:30)
●Sat, Sun, Holidays: 11:00 ~ 15:00 (Cooking LO 14:30 Drink LO 14:30) 17:30~22:30 (Cooking LO 21:30 Drink LO 22:00)
Map: