I love ramen so much and have many recommendations. One of my best ramens is Ichiran!!
When I took my Brazilian friend to Ichiran, he seemed to be hooked! He went there several times without me. Please let me passionately talk about favorite points about Ichiran.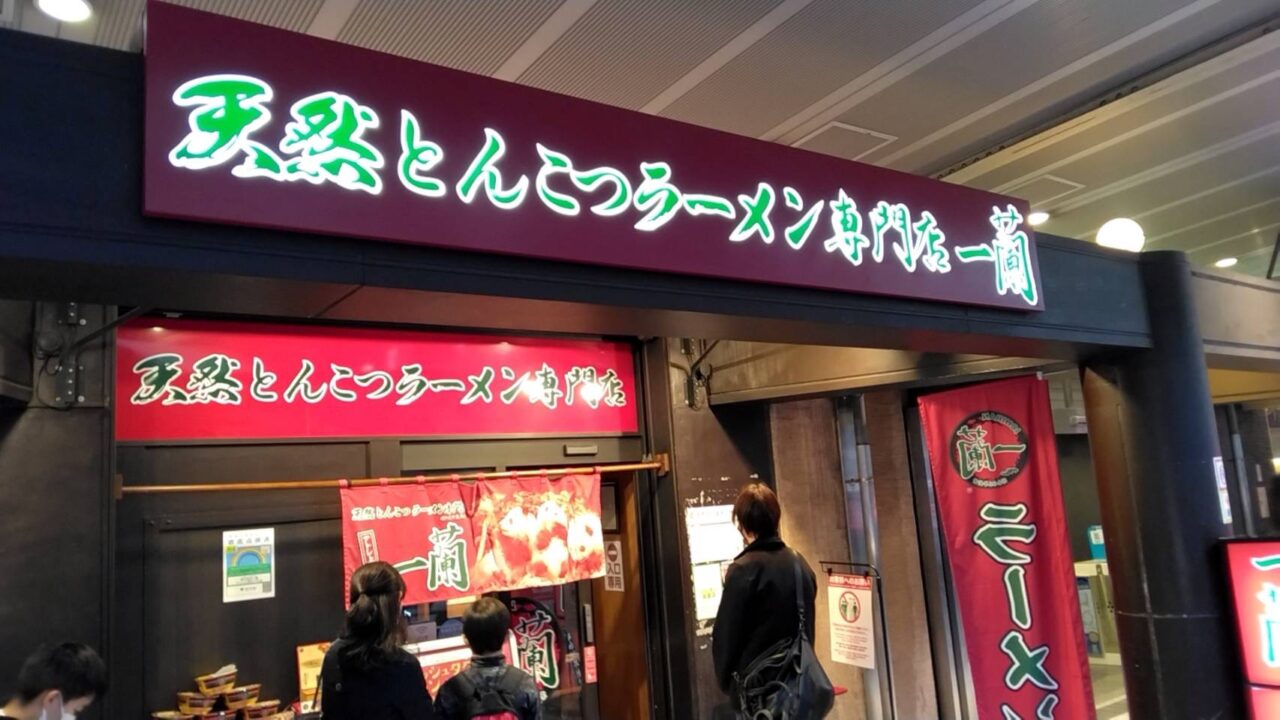 The menu is only tonkotsu(pork bone based) ramen!
There is no room to get lost in the choices. There is only one tonkotsu ramen on the menu. You can choose, green onions or white onions, the hardness of the noodles, the amount of spicy sauce, etc. I feel strong message from this one menu. "You never regret for eating this ramen!"
The special red sauce is very addictive…
This red sauce creates harmony of rich spiciness and the pork bone soup.This red sauce creates harmony of rich spiciness and the pork bone soup.
You can see the sauce in the middle of Ramen. When mixed with this, the rich flavor of the tonkotsu is tightened, and when you eat it with the noodles, it has an indescribably mellow taste! ! !
Thanks to this sauce, I can finish the pork bone soup without getting tired of it.
And at the end, when I saw the message at the bottom, it warmed my heart and I'm glad I came to Ichiran.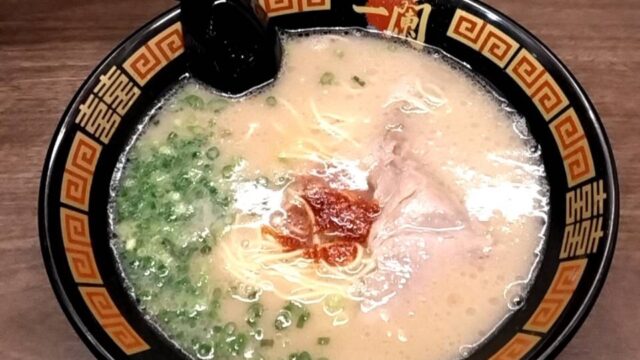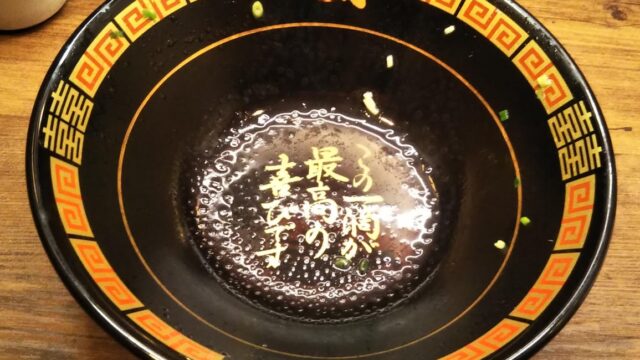 Ramen concentration system!
In order to focus on ramen, Ichiran has introduced a "taste concentration counter". This has partitions on each counter, not only on the side but also on the front!
I can't see the face of the person next to me, and I can't even see the face of the person in the shop. Even when they deliver a ramen to you, it is devised so that they do not show their face and see customer's face.
A quiet moment facing the ramen is produced. This is irresistible for ramen lovers.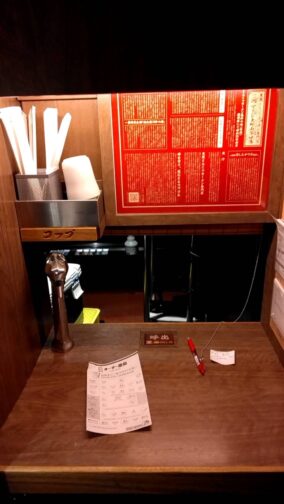 We can find Ichiran all over the country!
When you visit Japan, please search one of Ichiran shops! There are many Ichiran across Japan.
Please look their website for searching shop! ⇒ Ichiran Website
Stay tuned for more updates of Japan. See you soon!