I would like to recommend Saitama Senbei(a rice cracker), which has been appreciated as a souvenir both in Japan and overseas! The name of Senbei are "Black Pepper Sen" and "Green Onion Miso Sen" from Osenbeyasan Honpo.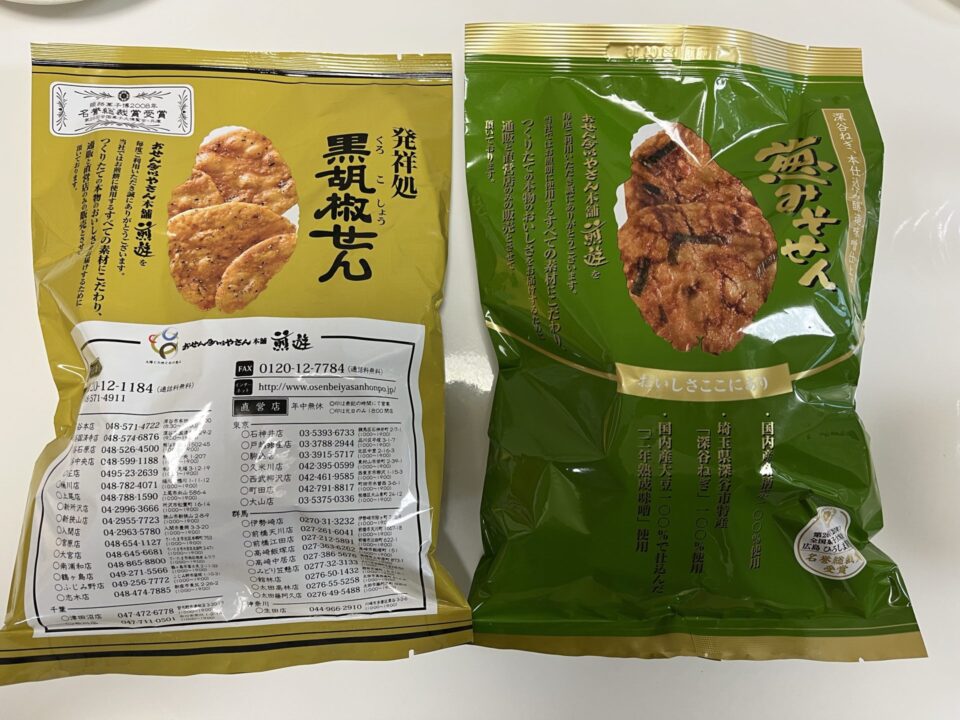 "Black Pepper Sen" is Black Pepper taste Senbei(a rice cracker)
Black Pepper Sen is generously sprinkled with black pepper and has an unforgettable spiced flavor. You won't be able to stop eating Senbei! ! !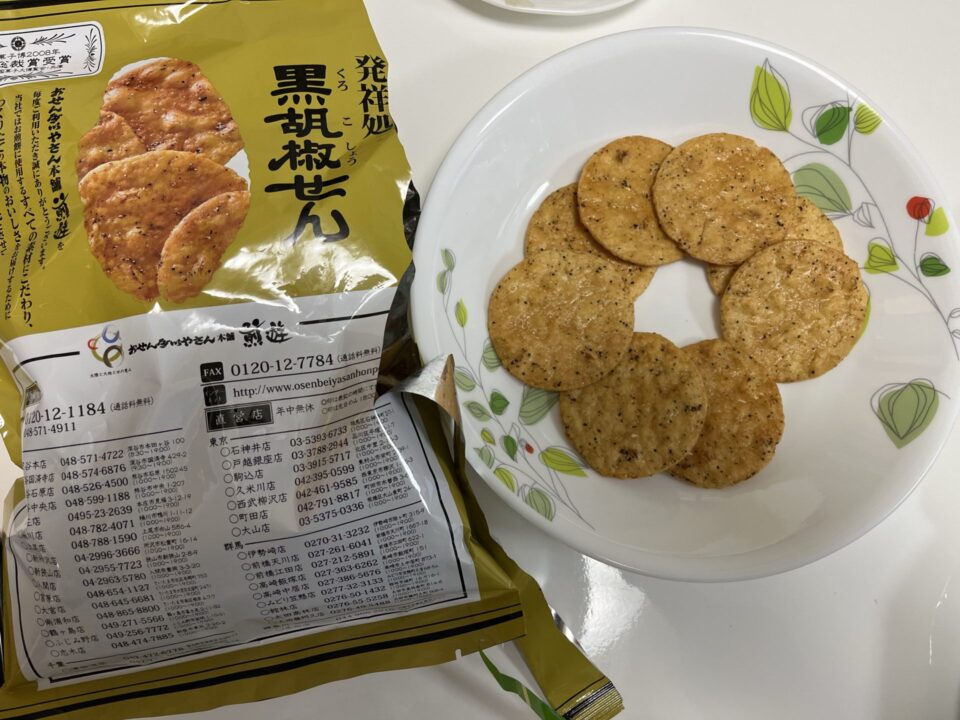 According to the shop's website, `This is a masterpiece that has created a new history for rice crackers.Using the highest grade black pepper, mainly from Malaysia, you can enjoy the stimulating aroma, flavor, and spiciness."
"Green Onion Miso Sen" is Green onion miso taste Senbei(a rice cracker)!
It's not just green onion miso. The taste of green onion is super rich and strong.There are so many people who are addicted to it that they ask me to buy it for their next souvenir. Moreover, one bag is not enough, so they request at least three bags.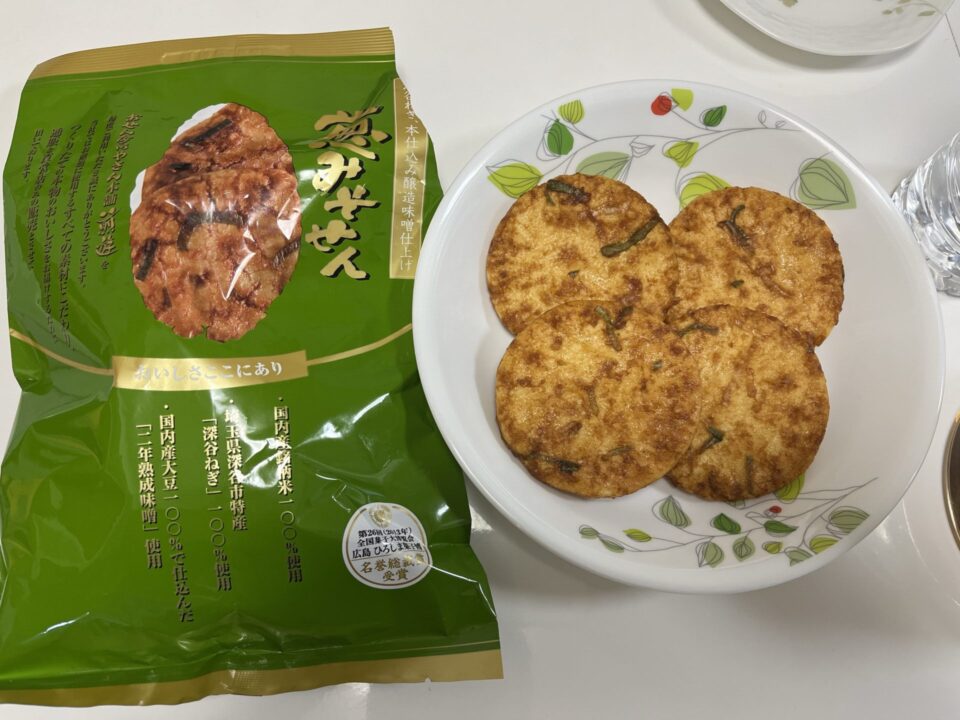 According to the shop's website, "It is a rich and deep piece that is made by kneading 'Fukaya green onion', which is characterized by its unique sweetness and aroma, and special miso.
Locally grown Fukaya green onions are not dried and are used raw to retain their freshness, bringing out the original sweetness and aroma. "
*Fukaya is the specific area of Saitama Prefecture.
This senbei won the Honorary President Award at the 2013 Hiroshima Confectionery Expo!
Multiple stores are in the Kanto area!
The main store is in Fukaya, Saitama Prefecture, and there are more than 10 other stores in Saitama. There are also stores in Tokyo, Gunma, Kanagawa, and Chiba, so please try to buy it! ! Click here for store information
If you are in Japan, you can also purchase from the online shop! Click here for online shop
Stay tuned for more updates of Japan. See you soon!