From now on, I would like to continue to provide useful information for overseas visitors ! This is the first guide tour for overseas visitors to commemorate.
I would like to take overseas visitors to Japanese garden!
I guess many people feel same way! Let me recommend!!
My favorite is the "Japanese garden".
Among the many gardens, I especially recommend Rikugien Gardens.
So why "a garden"???
1. You can feel "Japan"
Although it's too obvious, it's a Japanese garden, so you can naturally feel "Japan". There is almost always a teahouse where you can take a break and drink matcha in the garden. Looking at the garden while drinking matcha tea is sure to give foreigners a sense of wabi-sabi.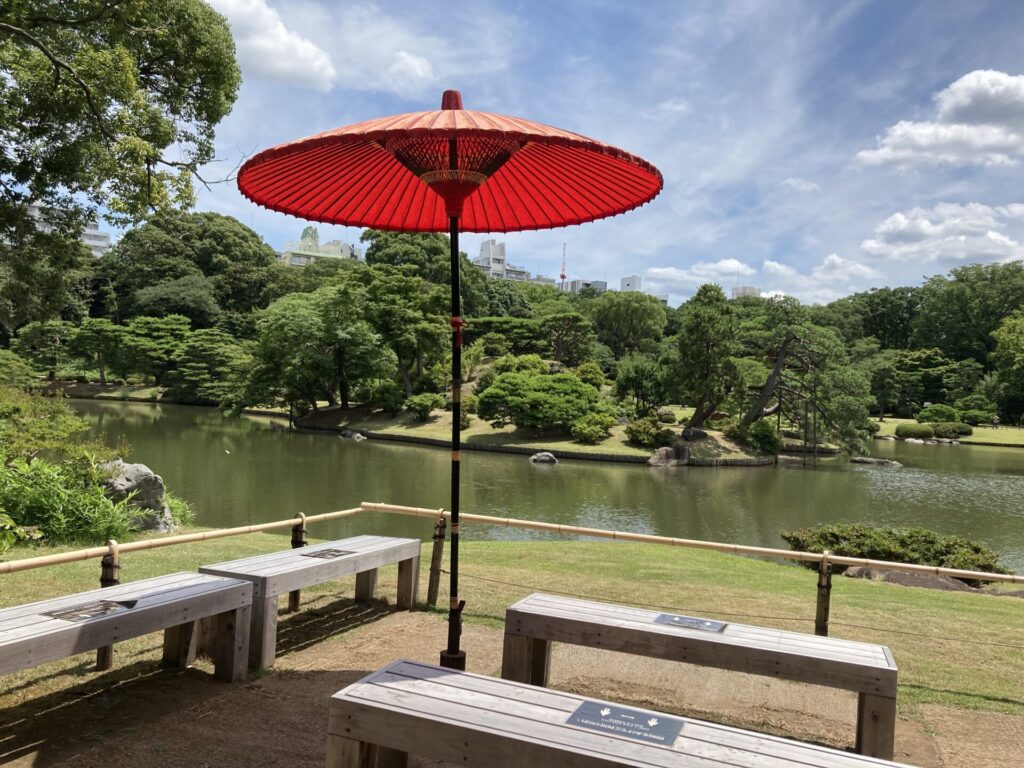 2. Spot for taking a walk
Of course, it's nice to sit facing each other and talk. On the other hand, walking side by side and slowly looking at the scenery creates very relaxing moment. You can talk about what you noticed while looking at the garden, listen carefully to the sound of insects and water while walking, or just casually talk about your private life.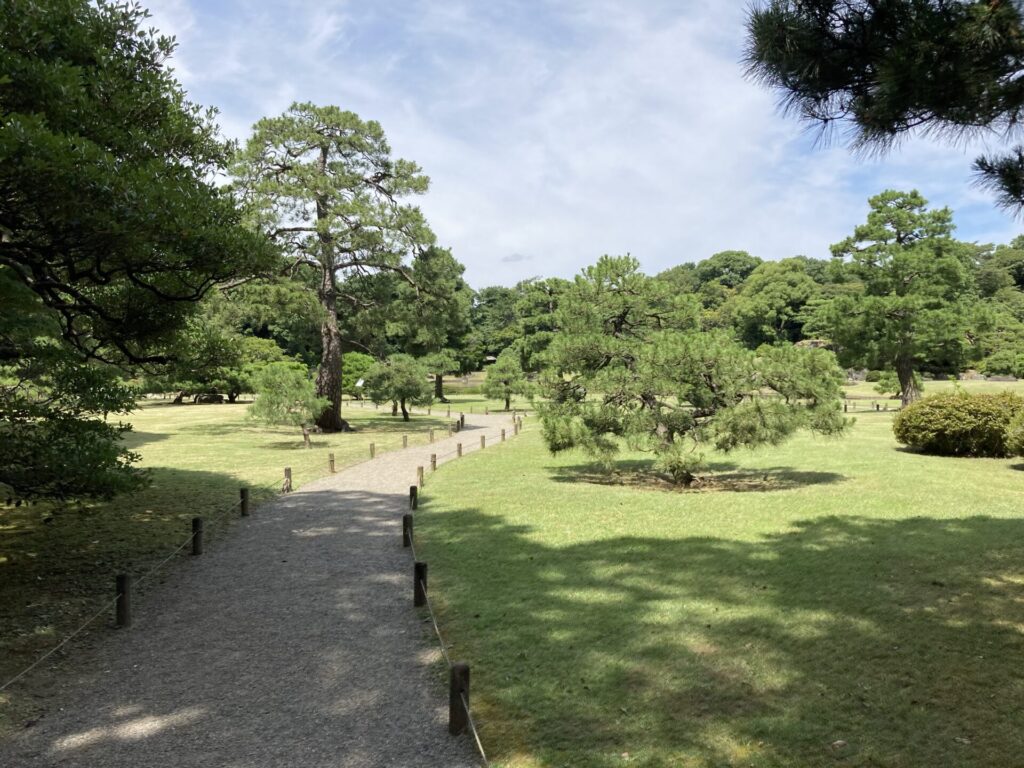 3.Enjoy the four seasons of Japan
The garden is designed so that you can enjoy the seasons. Especially spring and autumn, cherry blossoms and autumn leaves, it's a classic. At that time, you can enjoy the garden during not only the usual daytime, but also the night time, as opening hours are specially extended, for light up.
In summer and winter, you can also enjoy the sounds of cicadas in the lush green garden, the snowy landscape when snow piles up. The garden has a different face depending on the season. This is a perfect spot for foreigners to experience the seasons unique to Japan.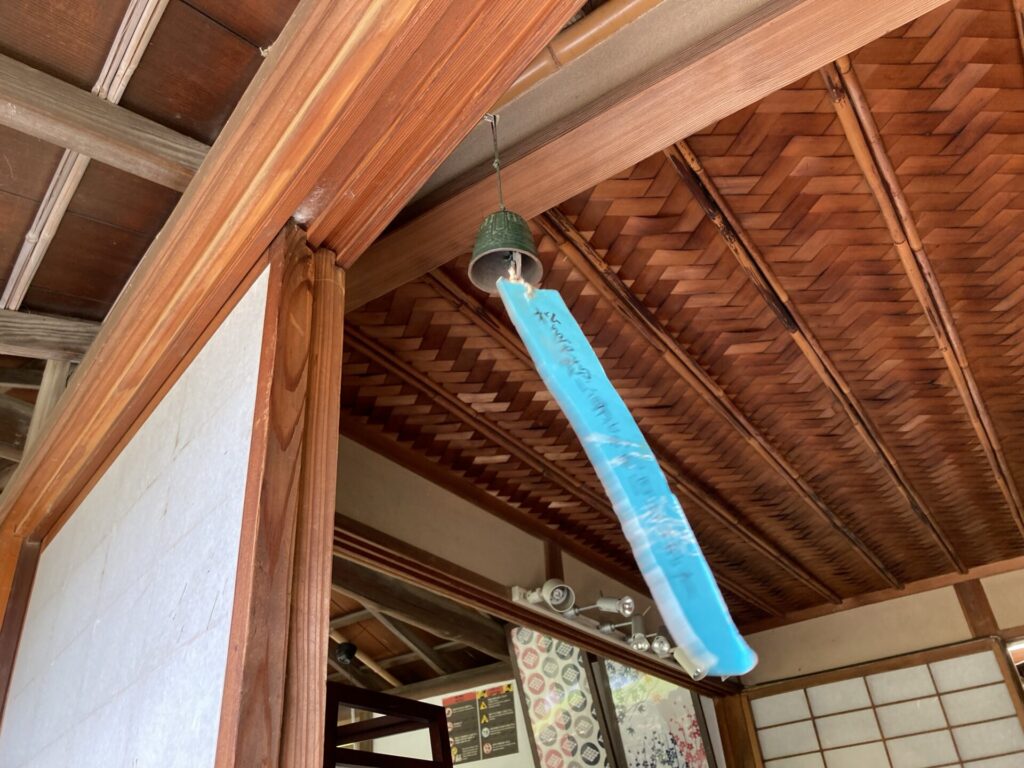 Why Rikugien Gardens among so many gardens?
Rikugien Gardens is compact and can be seen in about 30 minutes. The point is that you can go around without getting tired. I actually brought foreign friends many times, and they were very happy, saying, "I can feel wabisabi!"
If you have extra time, why not visit the Kyu-Furukawa Gardens?
As an additional option, if you like gardens and see more, there is Kyu-Furukawa Gardens nearby. it is also recommended to enjoy while comparing the charms of each. It takes about 15 minutes on foot from Rikugien Gardens.
The Kyu-Furukawa Garden has both a Western-style garden and a Japanese garden, and you can enjoy a different atmosphere from Rikugien Gardens. The spring rose festival is famous, and you can see a wide variety of roses of about 100 species and 200 plants. The best time to see them is from the end of April to the end of June!
If you plan to go to the Kyu-Furukawa Gardens together with Rikugien Gardens from the beginning, there is a set ticket that includes Rikugien Gardens! Rikugien Gardens is 300 yen, Kyu-Furukawa Garden is 150 yen, but with this set ticket it will be 400 yen.
Are there any recommended restaurants nearby?
Yes, there is!! I strongly recommend Komatsuan Komagome, which is founded in 1923 and the main store of hand-made soba noodles. It's right in front of Rikugien Gardens. After enjoying Rikugien Gardens and Wabi-sabi , eating delicious soba noodles is such a luxury momentum!!
Let's plan to go to Rikugien Gardens!
Thinking about a schedule can be troublesome, and you tend to put it off until the tour day. But if you think about it first, you can enjoy your time with the person you are with without being rushed on the day.
I know you would like to avoid the situation such as desperately searching with your smartphone in front of friends
Let me suggest a rough one-day tour!
Stay tuned for more updates of Japan. See you soon!
Access
Hours: 9:00-17:00(entry until16:30)
* until 21:00 Evening light-up in Spring and Autumn
Address: 6-16-3 Hon-komagome, Bunkyo-ku, Tokyo 113-0021
Access: JR/Tokyo Metro Namboku Line, "Komagome Station" (7 minutes on foot)
Toei Mita Line, "Sengoku Station" (10 minutes on foot)
Inquiry: Rikugien Gardens Office Tel: +813-3941-2222
Map