Broken Minton
It seems that there are various ways to do "Kintsugi" because it is a technique that has been handed down from generation to generation in the Muromachi period (15th Century). This time, I went to a class on how to repair kintsugi using simple synthetic adhesives and synthetic resins such as epoxy.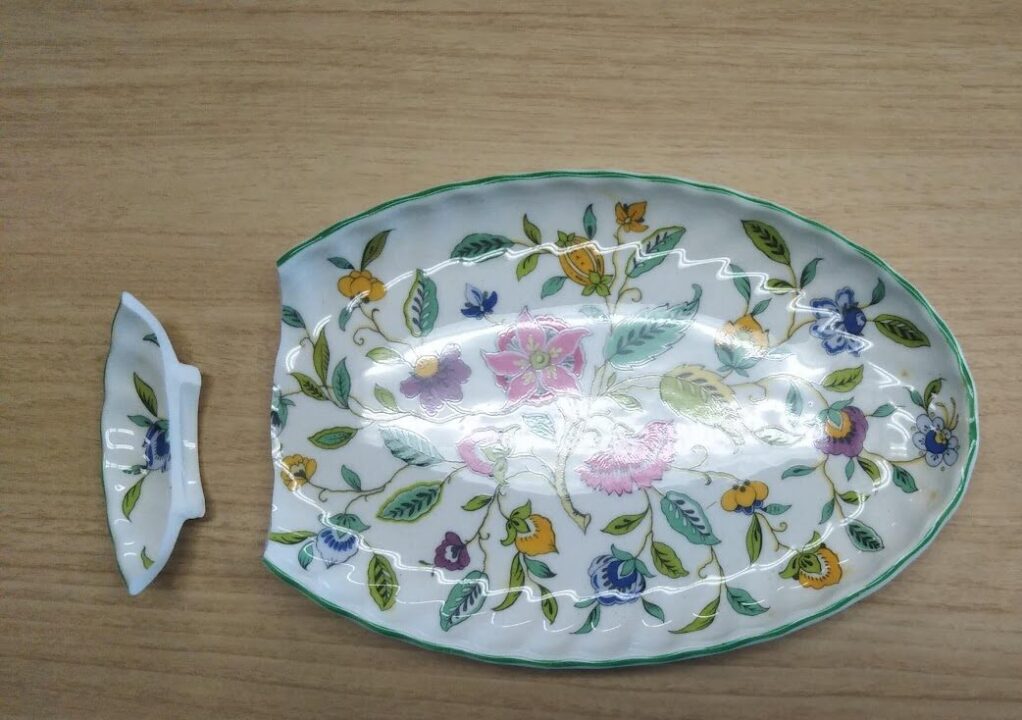 Of course, traditional Japanese techniques can be applied to foreign-made plates. Of course. But it's kind of strange. For foreigners, the flexibility of traditional Japanese techniques may be attractive.
No glue that can be used for tableware!
Here is a broken Minton (made in England!) plate. I thought it would be easy to revive if I glue them together. . . Every time I go to the home center, I've been visiting the adhesive section for several years. It is clearly stated that none of the adhesives can be used for tableware. . . I have been in this state for many years, hoping that someday I will come across an adhesive that can be used for tableware.
Modern 'Kintsugi' Class
Traditional kintsugi uses lacquer for adhesion. However, lacquer can cause rashes and is difficult to obtain, making it difficult for amateurs to handle. In addition, it takes time for the lacquer to dry and harden. According to the kintsugi teacher, it is necessary to wait for about a week in a room with a humidity of 70% and a temperature of 20 degrees after gluing the vessel while getting a rash on the lacquer. By the way, the lacquer does not dry, but hardens through a chemical reaction between water and the lacquer ingredient, it is called lacquer all.
So, apart from the kintsugi, modern kintsugi class that uses full-fledged lacquer. I happened to attend a modern Kintsugi course held by a local government, and voila.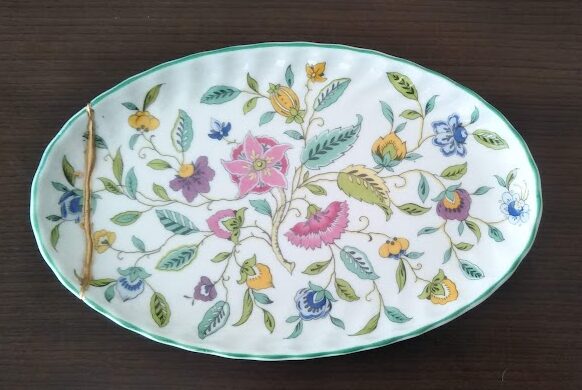 I was able to repair it. It can be used as tableware without any problems. Because it contains metal, it cannot be used in the microwave. And other than that, no problem at all.
Japanese Restaurant in Thailand
Japanese restaurant "Kintsugi" at the hotel I stayed in Bangkok. Fashionable!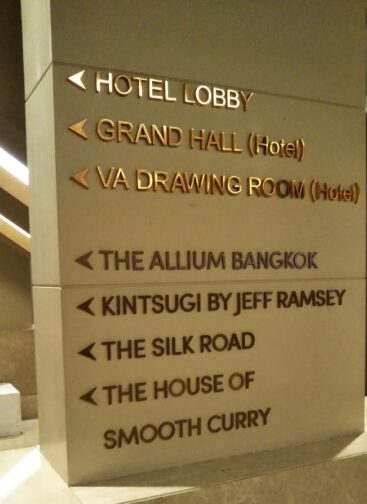 Stay tuned for more updates of Japan. See you soon!