Have you ever broken or chipped your favorite tableware? I will introduce "Kintsugi", which has been passed down in Japan since ancient times. It is a repair technique in which broken, chipped, or cracked parts of pottery or porcelain are hardened with lacquer, and metal powder such as gold is sprinkled over the joints to decorate them beautifully. A traditional Japanese restoration technique that has been handed down since the Muromachi period in the 15th century. Foreigners are also interested in this technology, and "Kintsugi" has become a global language.
Beautiful upcycle
Kintsugi does not simply "repair" broken pieces, but creates "landscapes" by adding arrangements. It may be easier to understand if you think of creating this scenery as creating a new expression. It is believed that this creates new value in the vessel. Nice upcycle. The Japanese people are amazing at the reverse idea of repairing broken or cracked tableware and making the scratches stand out.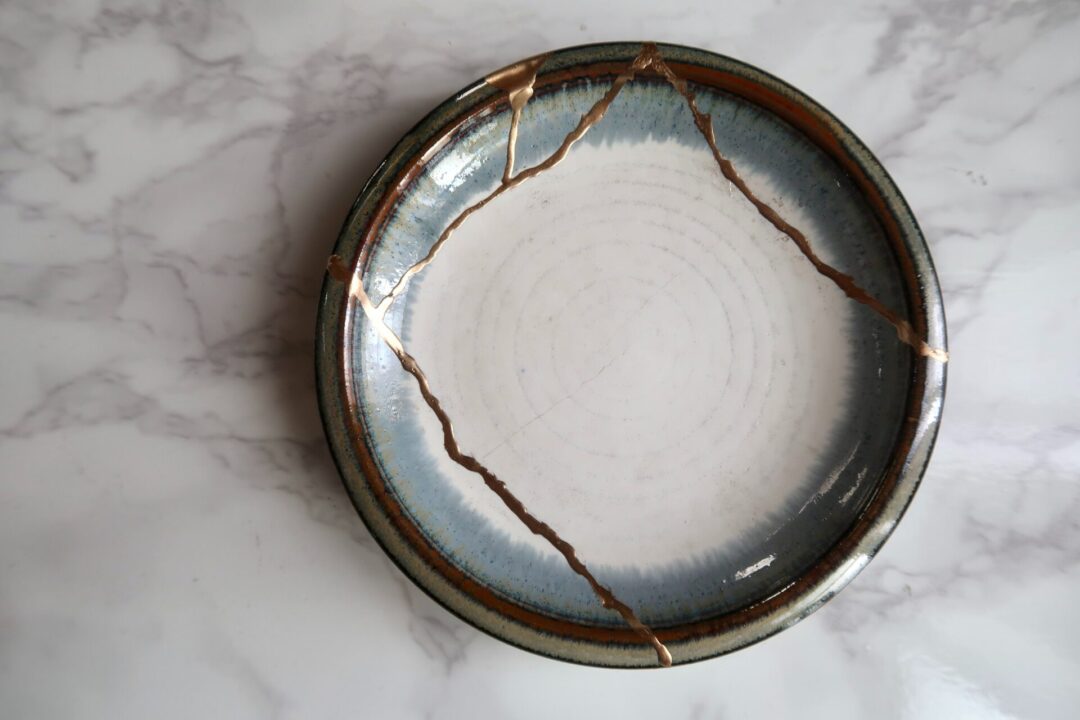 Lacquer and Gold
Kintsugi, which uses lacquer and gold, is the heart of Japan that the world respects.
In Japan, the concepts of "wabisabi" and "mottainai" have been around for a long time. Kintsugi is the repair of vessels using lacquer and gold. The new look is beautiful. Rather than trying to hide the broken parts, it is the spirit of Japan that dares to enhance the new beauty. It is also respected by foreigners.
Kintsugi is also quoted in a message wishing for peace from the United Nations Secretary-General António Guterres on September 17, 2020. It expresses hopes and expectations for creating a better world by overcoming the difficulties of a world in which cracks are progressing. Impressive.
Japanese culture has a deep appreciation for natural imperfections and flaws. This is reflected in the art of kintsugi – putting broken pieces of pottery together with golden lacquer to create a stronger, more beautiful whole. The result is a piece that is not "good as new", but "better than new".
Next time, I will tell you about my Kintsugi experience.
Stay tuned for more updates of Japan. See you soon!