The current Kabuki-za building is the 5th generation building, which was rebuilt in 2013. The Kabuki-za Tower, which is located behind the traditional Japanese style building of the Kabuki-za Theater, was rebuilt with a high-rise office building. It is unique that this modern high-rise office building is adjoining to the the Kabuki-za theater, which inherits the image of the predecessor. The entrance of the Kabuki-za tower office building is on the Showa-dori side (north side), and the entrance of the Kabuki-za is on the Harumi-dori side (west side), so there is almost no image they are the same building. You will be impressed by the ingenious design once you know about it.
Kabuki-za building history
Models of buildings from the first to fifth geneations are all on display. All explanations are available in Japanese and English.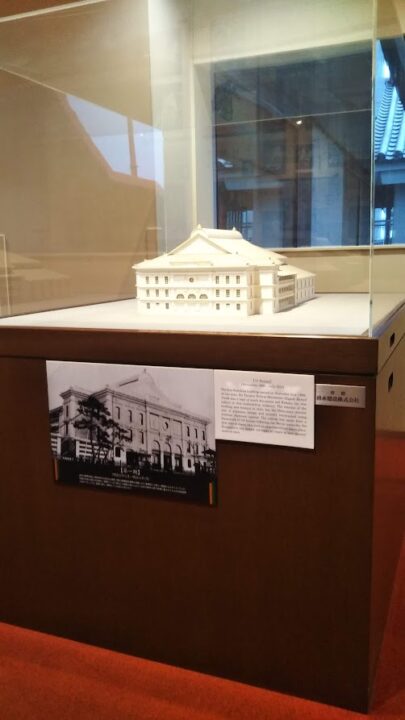 You can stick your face through a photo cutout of Kabuki actor for a commemorative picture.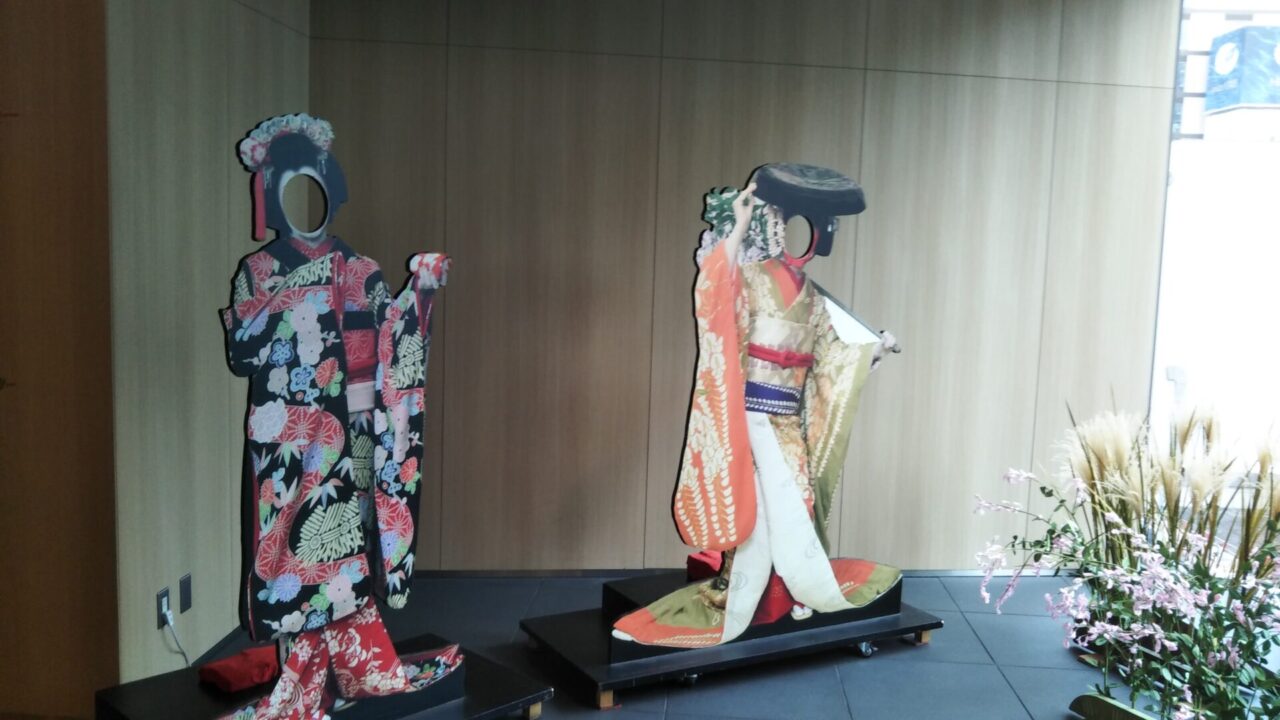 There is also a gallery of past kabuki actors. This is called the "4th Floor Corridor" and is an irresistible spot for visitors who like kabuki. Also, visitors who see Kabuki for the first time will definitely feel the depth of Japan's traditional performing arts! It is a masterpiece.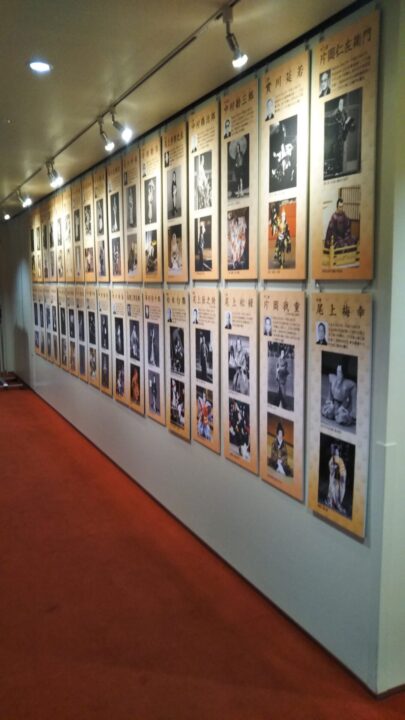 Rooftop garden
It seems that there are only buildings in Tokyo, but in fact, there are many very human-friendly spots, and I often feel that they are designed in a detailed way that is environmentally friendly. Here at the Kabuki-za Theater, there is a rooftop garden, and it is a place of relaxation open to the public.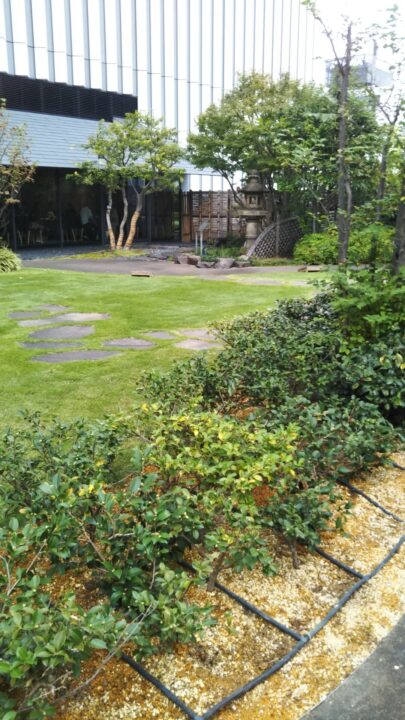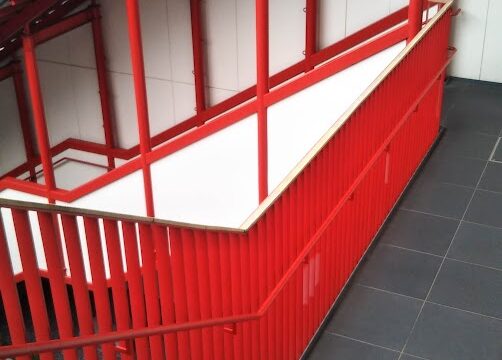 Through this rooftop corridor "Goemon Staircase", the stairs leading from the rooftop garden to the fourth-floor corridor are approaching the large roof of the Kabuki-za theater. One of the tiles seen up close is said to be an "upside-down phoenix", and it seems that there is a tile with a phoenix crest with the face facing the other side, so you are lucky if you find it. The Kabuki-za Theater, where you can enjoy such a moment, is a wonderful landmark for overseas visitors.
Great Souvenior Shop
You can find official photos of Kabuki actors, books and DVDs of kabuki actors at the souvenir shop "Rakuza" (located on the 5th floor). Here, you can get the red ink stamp of Kabuki Inari Shrine. And at the souvenir shop located at the corner of Kabuki-za theater to Kisawicho Dori, sweets are sold relating to the performance of the month, and there is also a café, so you can relax.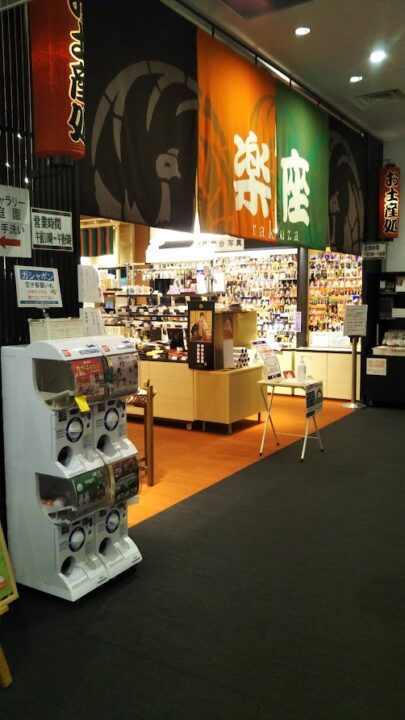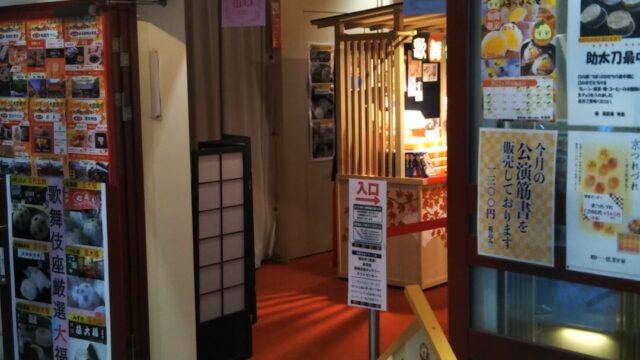 In fact, it's not just a place to watch Kabuki, it's a place where you can enjoy a day, that's the Kabuki-za!
Stay tuned for more updates of Japan. See you soon!