If you have time to spare in Tokyo, I recommend you to visit SEN-OKU HAKUKOKAN MUSEUM TOKYO. It is an art museum focusing on the collection of the Sumitomo family. It is located in the heart of Roppongi. If you take the train, it's right outside the Roppongi 1-chome station exit.
Recommended points are:
Although it is in the city center, it is quiet surrounded by green.
Collection and exhibition of modern paintings, crafts, tea utensils, Noh masks, and Noh costumes that give a sense of Japan.
The gift shop has Japanese goods that will tickle your heart.
HARIO Cafe is attached. After visiting museum, you can enjoy coffee/tea and relax.
As a bonus, there is a luxury supermarket FUKUSHIMAYA on the first floor of the South Tower of Ark Hills at Roppongi Itchome Station.
The museum is built on the site of the Azabu villa of the Sumitomo family (the founder of the Sumitomo Group), it looks like a hideout in the city. From Roppongi 1-chome to the museum, the escalator with a roof will take you. You won't miss it.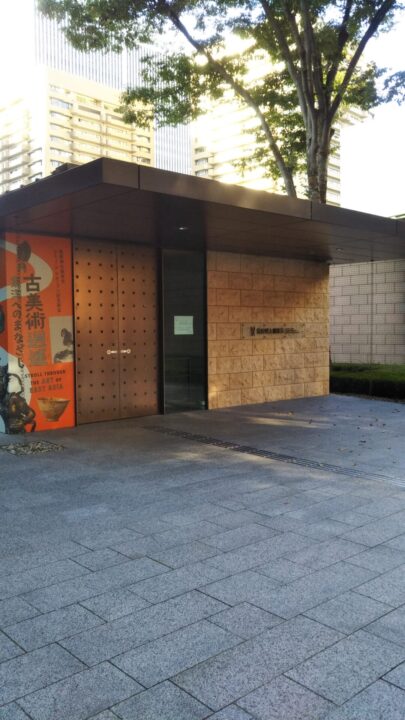 Welcoming Overseas Visitors
There is an English version of "List of Works" available at the entrance, so please keep it handy before entering art rooms. An outline of the exhibition theme of each exhibition room and explanations of the works of art (title, artist, year of production, materials, etc.) are displayed.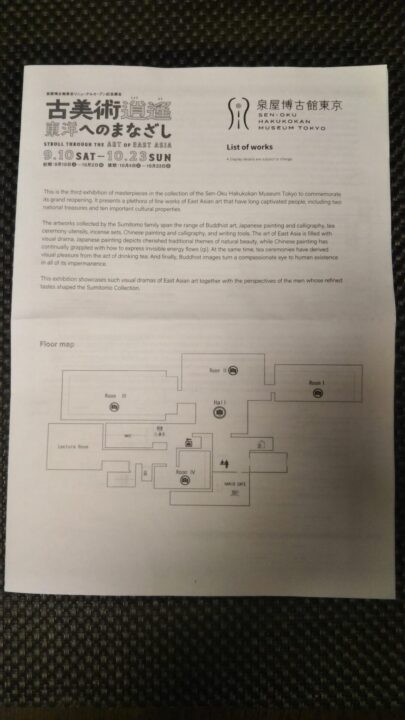 When I visited, there was a folding screen (duplicate), and photography was allowed. The real folding screen was in the exhibition room, but I couldn't tell the difference between the reproduction and the real thing. Very finely crafted. More than 3,000 portraits of people were drawn on this folding screen, and it was fun to see the lively expressions of people in the 17th century. If you take a photo in front of such a folding screen, it will definitely be a memorable photo from Tokyo.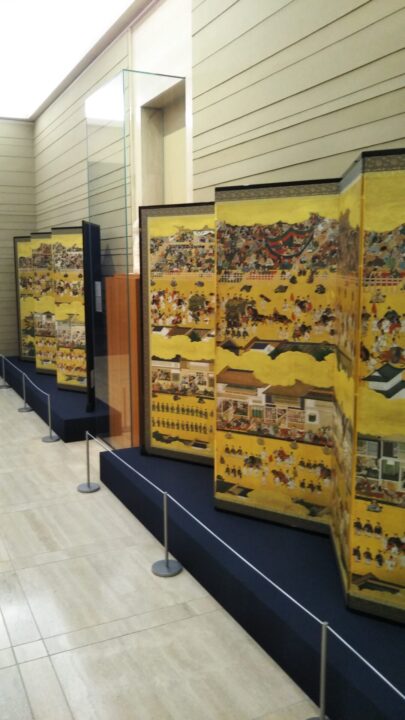 A stylish cafe next door
After the museum tour, please visit the HARIO Cafe, which is connected to the museum. Here, you can not only enjoy coffee and tea brewed with HARIO equipment, but also purchase and bring home your new coffee utensil favourites. HARIO has become quite the household name in Japan for coffee lovers, ever since their establishment of 1922. If you want to have lunch, I recommend the ham cheese baguette hot sandwich.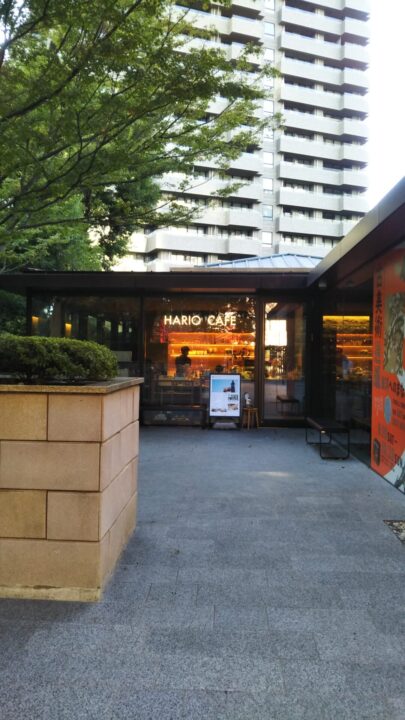 Explore Japanese Supermarket
One more spot you can't miss is FUKUSHIMAYA supermarket on the first floor of the South Tower of ARK Hills (1-4-5 Roppongi, Minato-ku, Tokyo, ARK Hills His South Tower B1 – ARK Kitchen). It is the perfect place for overseas visitors to explore Japanese supermarkets. I especially like the selection of sashimi corner. Fresh and delicious.
Deli foods are also fulfilling. Salads, desserts, breads, sushi, bento boxes, and alcoholic beverages are abundant. The salt sprinkled rice ball is excellent. No filling but you can taste the best taste of Japanese rice. There is a table right next to the supermarket. You can eat it there, so feel free to choose what you like to taste, pay for it, and then enjoy it!
Stay tuned for more updates of Japan. See you soon!
<Access>
3minutes walk from "Roppongi-itchome Station" (Tokyo Metro Nanboku Line)
10minutes walk from "Kamiyacho Station"(Tokyo Metro Hibiya Line.