Are you a wine lover? Japan's first winery "Ushiku Chateau" is the place to visit. The location is Ushiku City, Ibaraki Prefecture. Just an hour outside of Tokyo by train is Ushiku Chateau, a building modelled after a French winery. It is a nice place to unwind.
Experience the Japanese wine is now booming. Japanese wines are getting popular among wine lovers around the world. It is all started from here.
I want to make authentic Japan wine!
The founder of Ushiku Chateau is Kamiya Denbei. The time is Meiji period. He was working at a French-run brewery in a foreign settlement in Yokohama. One day, he suffered severe stomach ache, and he became weak. The owner of the brewery visited Denbei and gave him wine he had brought. He kept drinking wine, and he gradually became energized and completely cured. After that, he wants to make authentic wine! He sent his son (Denzo) to France to study wine. Ushiku was chosen as the best place for vineyards.
September 1906, Japan's first full-scale winery was completed!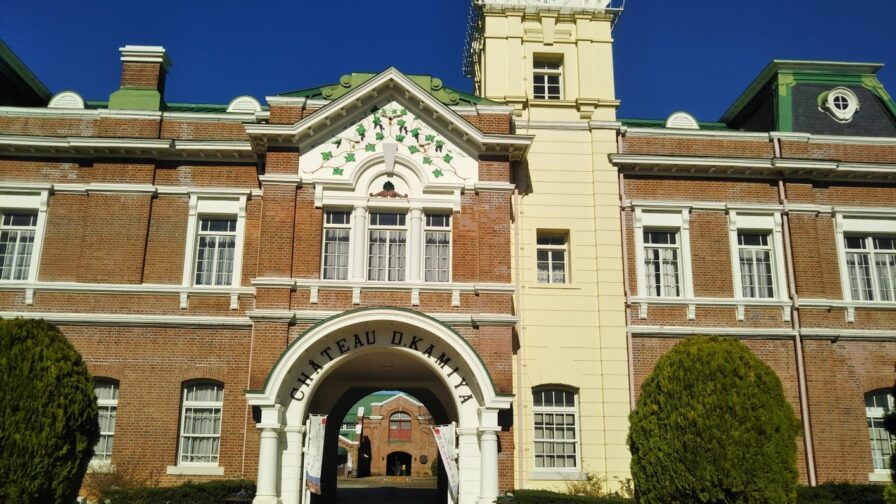 Using the technology of the Bordeaux region of France, it consistently produced high-quality wines from grape cultivation to wine brewing, bottling, and shipping. It has received prestigious awards both in Japan and abroad, and has been highly evaluated overseas. It's amazing to win gold medals at competitions in England and France.
Ushiku Chateau has been widely evaluated for its high historical value, including being certified as an "Industrial Heritage of Modernization" in 2007, designated as a national important cultural property in 2008, and as a "Japan Heritage" in 2020.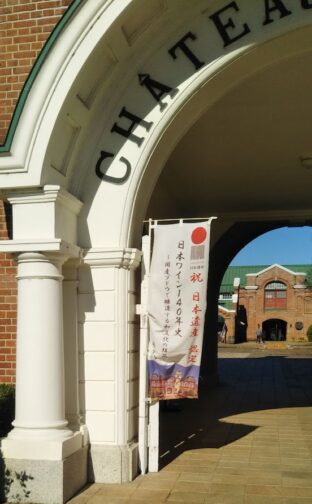 If you like to know more about Kamiya Denbei and Meiji period winemaking, please visit the "Kamiya Denbei Memorial Hall", which has a wealth of documents and equipment on display. Admission is free and open to the public.

There is a restaurant in the winery grounds too, making it a great spot for family outing. I had lunch at a restaurant that has been converted into a brick wine cellar that is over 100 years old. The appetizer of the soft tacos was very delicious. The main dish was Tsukuba chickens. The soup is sweet potato. The dessert was pudding (forgot to take a picture).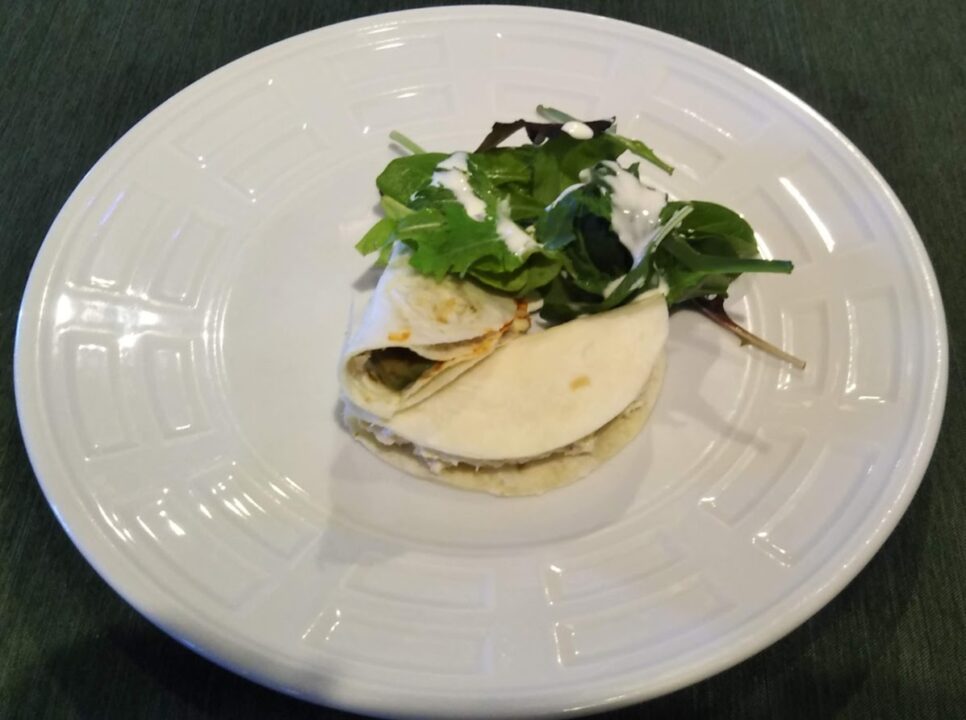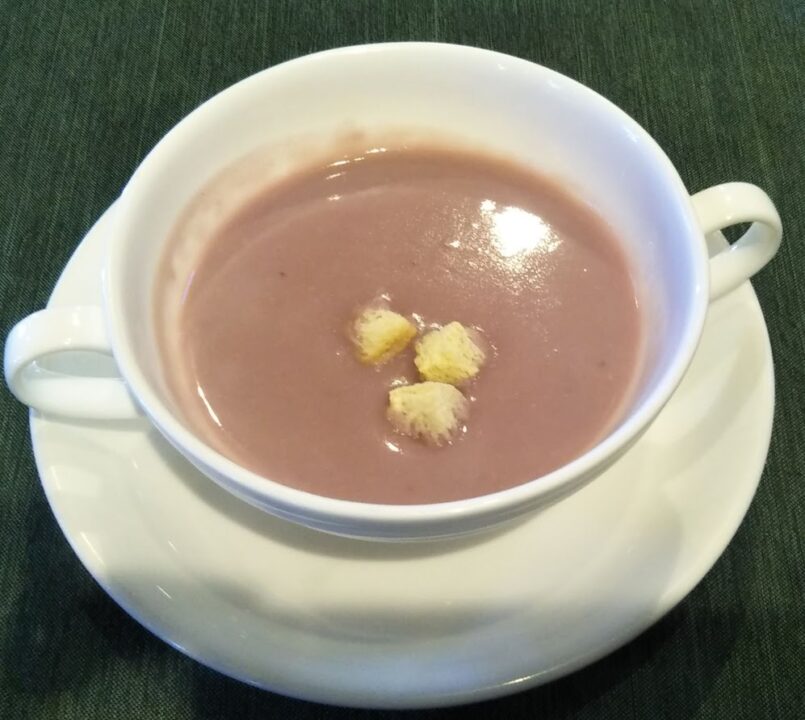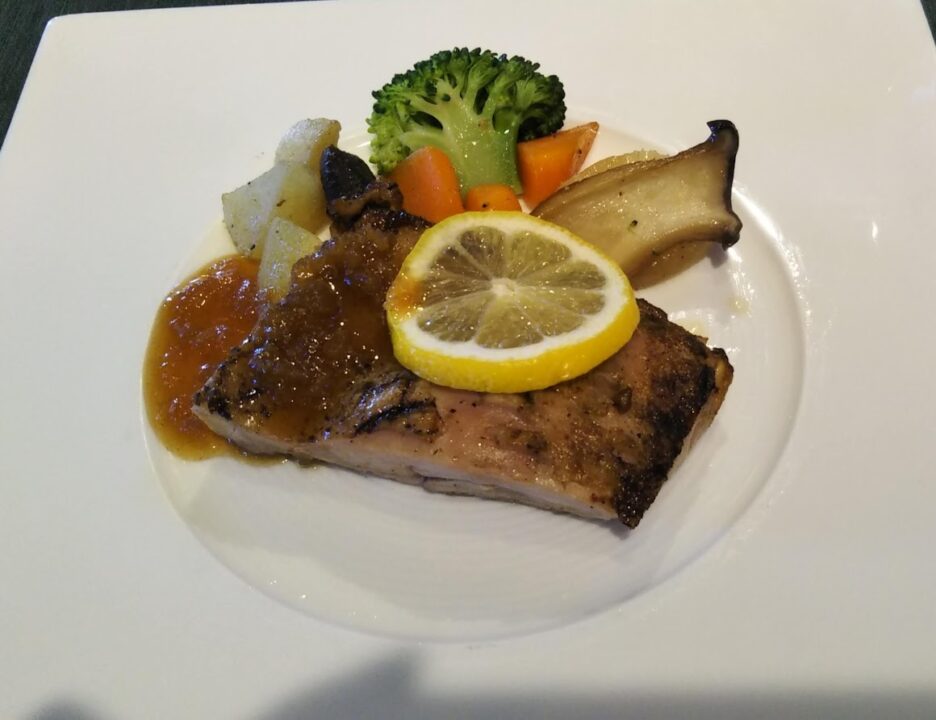 I bought three bottles of Ushiku Chateau beer as a souvenir, Ushiku Chateau is currently also a beer brewery. It offers the ultimate craft beer experience, too.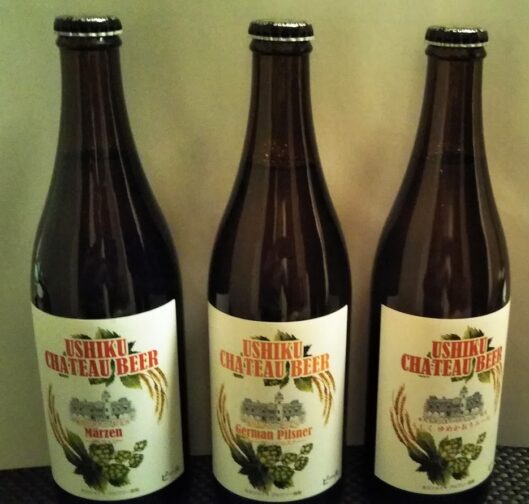 It is an 8-minute walk from the east exit of Ushiku Station, making it easy to access.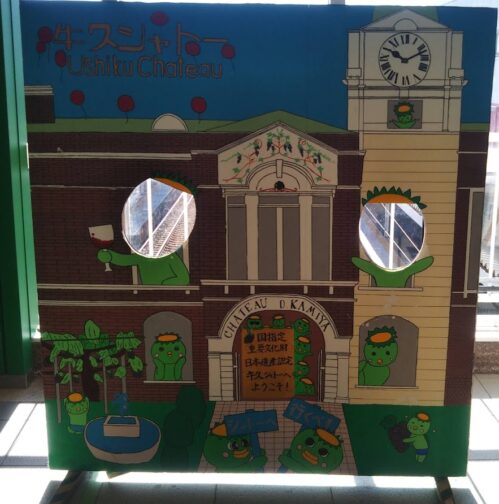 At Ushiku Station, you may stick your face through a photo cutout for a commemorative picture of Ushiku Chateau.
In Ushiku, there is Ushiku swamp. Since ancient times, there have been many legends of kappa. Kappa is a Japanese folk monster, and is said to live in the Ushiku swamp. You will notice Kappa everywhere in the city.
Access: 3-20-1 Chuo, Ushiku 300-1234 Ibaraki Prefecture
About 8 minutes walk from JR Joban Line "Ushiku Station" East Exit (Chateau Exit)
Stay tuned for more updates of Japan. See you soon!