Overseas visitors often comment that Japanese people wear clean, well-maintained shoes. Certainly, we are!
So, since you've come all the long way to Japan, how about experience shoe polishing in Japan?
Chiba Special
Today, I would like to introduce "Chiba Special," who shines shoes starting at 9:00 on weekdays (9:30 on Saturdays) at the plaza in front of Tokyo Kotsu Kaikan, right in front of Yurakucho Station. The shoe polishers here are called "Chiba Special" because it is polished with a special shoe polish that Mr. Chiba devised.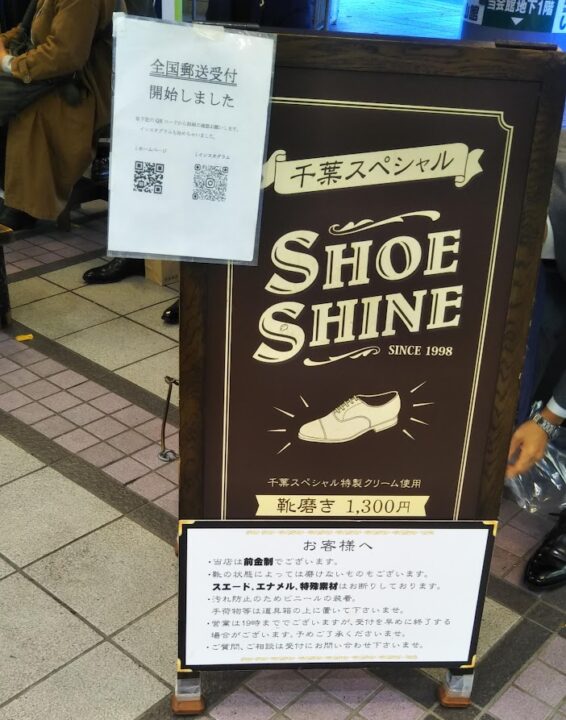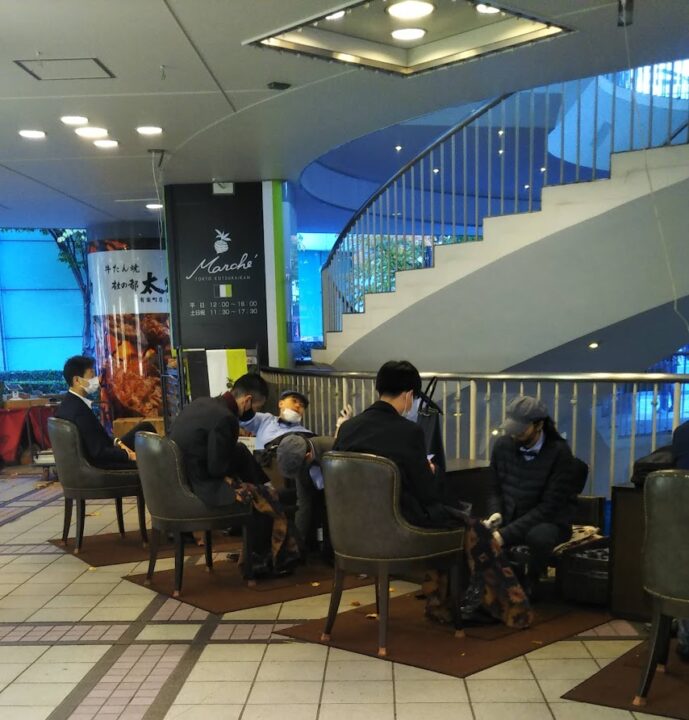 Professional Shoe Polishers
If you look closely, you can see that the shoe polishers are all wearing hunting caps, round glasses, and bow ties. You can feel their professional spirits. No matter when I look at it, there are customers waiting in line. Very popular shoe polishing spot in Tokyo. People are very serious about taking good care of their shoes.
Good shoes take you to good place
For a change of pace, a favor, and if you're a business person, shine your shoes before a business meeting. The purpose may be different for each person, but I would like to convey to overseas visitors the Japanese spirit of taking good care of things, so one can use it for a long time with good shape.
Stay tuned for more updates of Japan. See you soon!