If you are in Tokyo, how about visiting the lushly green of the Imperial Palace East Gardens located in the middle of Tokyo? No need to worry, you can enter even if you are not invited by His Majesty the Emperor!
A short walk from Tokyo Station (about 10 minutes). You can access from any exit from Tokyo station "Marunouchi" side exit. From there, follow the long, wide sidewalk to reach the Imperial Palace. It is a beautiful walk area and you will enjoy every minute of it.
It's best to visit on a sunny day. The garden is large, and are some ups and downs, so please wear comfortable walking shoes.
Grasp the rough image first
There are only three gates that tourists can enter: Otemon, Hirakawamon, and Kitakikyomon. Before entering the garden, I recommend you to get a rough idea of the whole area so you won't get lost.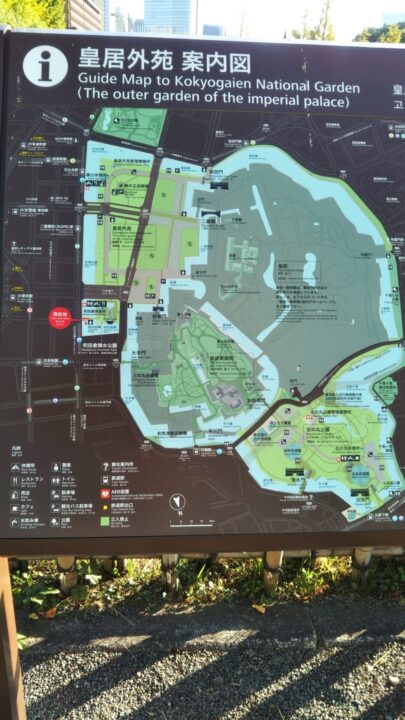 It is convenient to enter from the Otemon gate from Tokyo station. There is a security check at the entrance.
The Imperial Palace East Garden is literally a garden on the east side of the Imperial Palace. You will feel as if you have slipped back in time to the Edo period, where the Edo Shogunate's residence and castle tower used to be.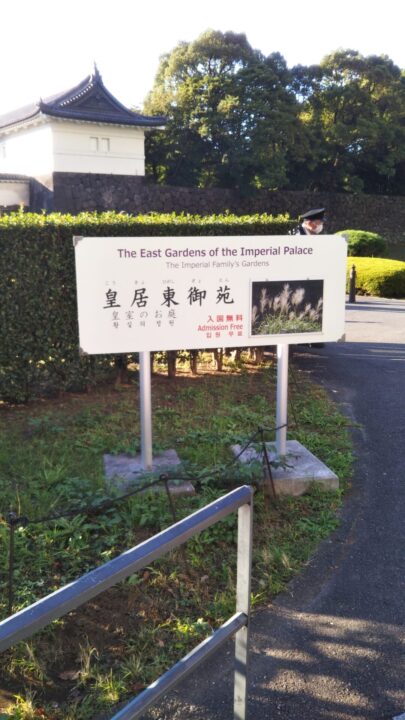 As soon as you enter, you will be greeted by Shachihoko. Since all the scales are basically large, only a shachihoko was able to fit in the photo.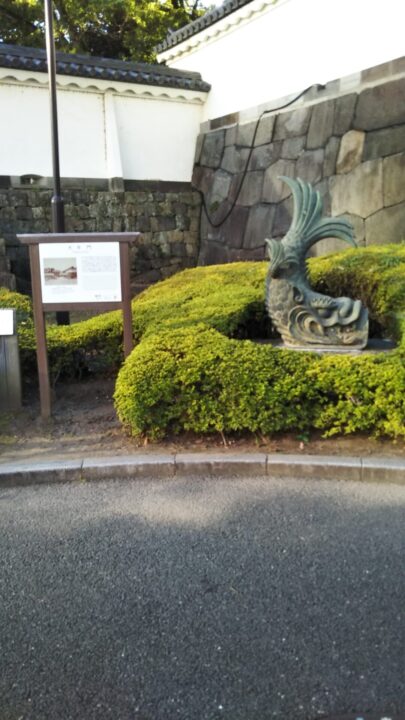 Certified English Guided Tour
Every Wednesday and Saturday at 11:00 am and 2:00 pm, there are guided tours in English that will carefully guide you through the history and remains of the Imperial Palace East Gardens. I was deeply moved by the easy-to-understand explanations that included Japanese culture, traditions, and history. Our guide answered questions nicely, so overseas visitors were asking questions.
It's free and no reservation is required, please come early to the rest area near the Otemon gate. There are various routes they guide, depends in a weather, guide's personality and his/her mood. So, you can enjoy the tour no matter how many times you go.
My favorite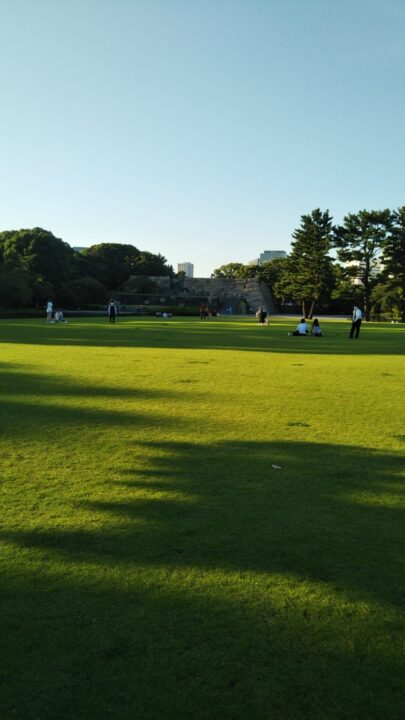 My favorite place is an Edo Castle square with grass and black pine trees. It is a well-maintained urban oasis rich in green. It is very popular zone among overseas visitors just because you can relax while looking at the Edo Castle ruins. P
lease visit once by all means.
Stay tuned for more updates of Japan. See you soon!