Luxurious bite, creating a quality moment ~ ROYCE' NAMA CHOCOLATE ~
Every year around Valentine's Day, I always buy ROYCE' NAMA CHOCOLATE. I love this chocolate the most! ! ! I always see it in the special corner for Valentine's Day, so I'm grateful that I can buy it without going to Hokkaido where ROYCE' is.
ROYCE' is a chocolate company in Hokkaido. ROYCE 'chocolate are very popular souvenir from Hokkaido. When you visit Hokkaido, don't miss buying ROYCE' chocolates!!Especially, ROYCE' NAMA CHOCOLATE!!
I would like overseas visitors to enjoy this Japanese chocolate we proud of.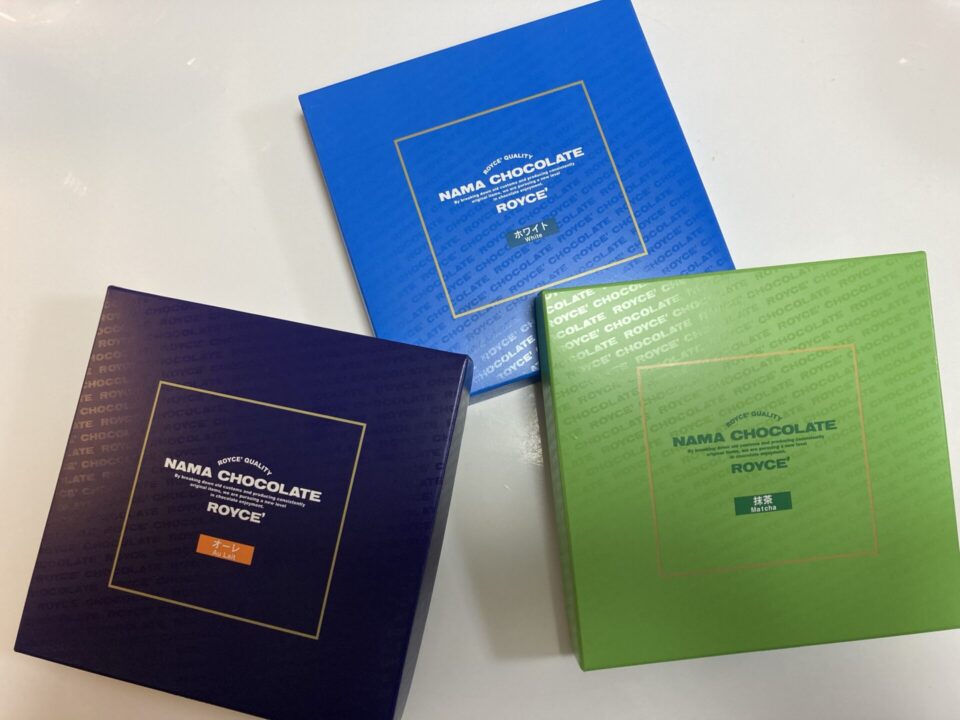 What is "NAMA" chocolate?
Nama means "raw" in Japanese. NAMA chocolate is a chocolate mixed with fresh cream originated in Japan similar to ganache chocolate.
I will never forget the excitement I felt when I received ROYCE' NAMA CHOCOLATE as a souvenir from Hokkaido for the first time! ! ! I can't believe there is something this delicious!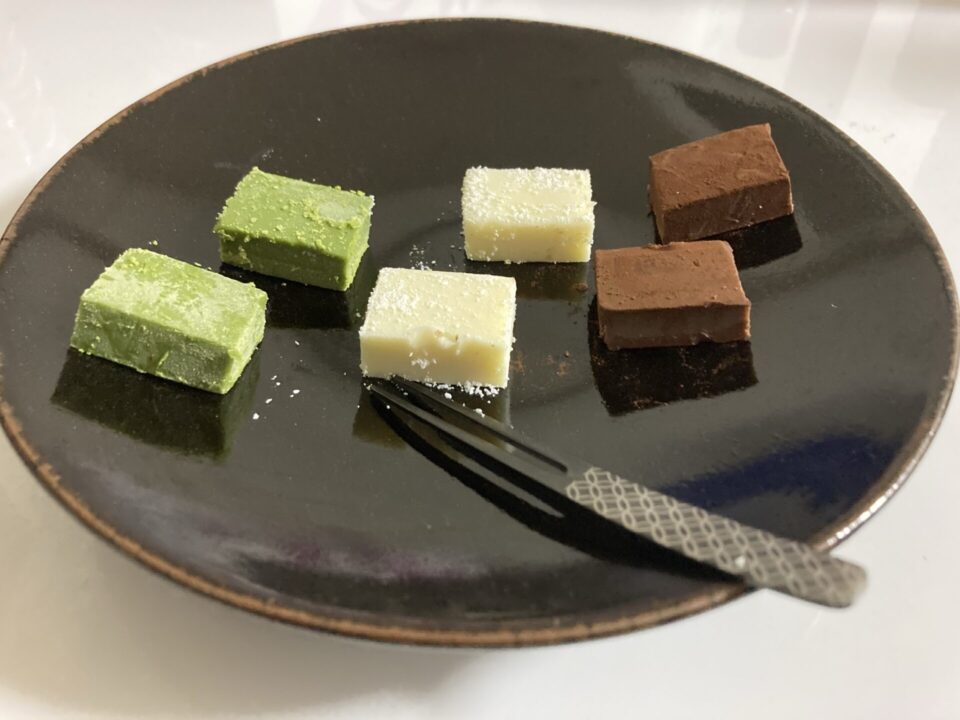 Delicious!!!!!
As ROYCE' NAMA CHOCOLATE melts softly, the rich chocolate flavor permeates your mouth and makes you feel happy. The moment you eat this, it's a very high-quality and luxurious moment. Delicious, too delicious ~~~~! ! ! !
Especially I would like to recommend 3 flavors, Milk, White, Matcha!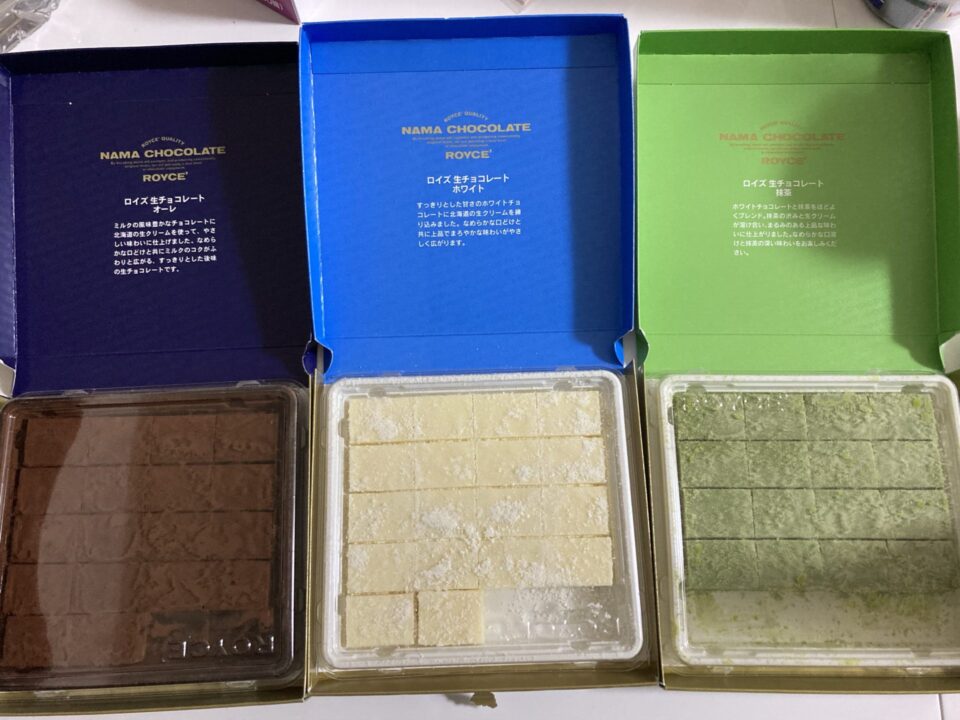 I strongly recommend overseas visitors to eat this wonderful chocolate!!!!
Stay tuned for more updates of Japan. See you soon!