How far do you need to go for visit? Not far.
There are said to be more than 160,000 ancient burial mounds in Japan, so there might be one nearby where your place of stay.
It's a perfect place to visit when you're tired of shopping and sightseeing. Of course, the burial mound is located outdoors, so it's a change of pace.
How do you say and write 'ancient burial mounds' in Japanese?
Kofun.
こふん(hiragana characters)。古墳(Kanji characters)。
Sakitama Burial Mounds (Sakitama Kofun)
For your first visit, I recommend the Sakitama Burial Mounds, which is said to be the largest burial mound in the Kanto region. It is located in Gyoda City, Saitama Prefecture. It is written in Kanji characters as Saitama Burial Mounds and read as Sakitama. It seems that this area used to be called Sakitama, and then it changed to Saitama.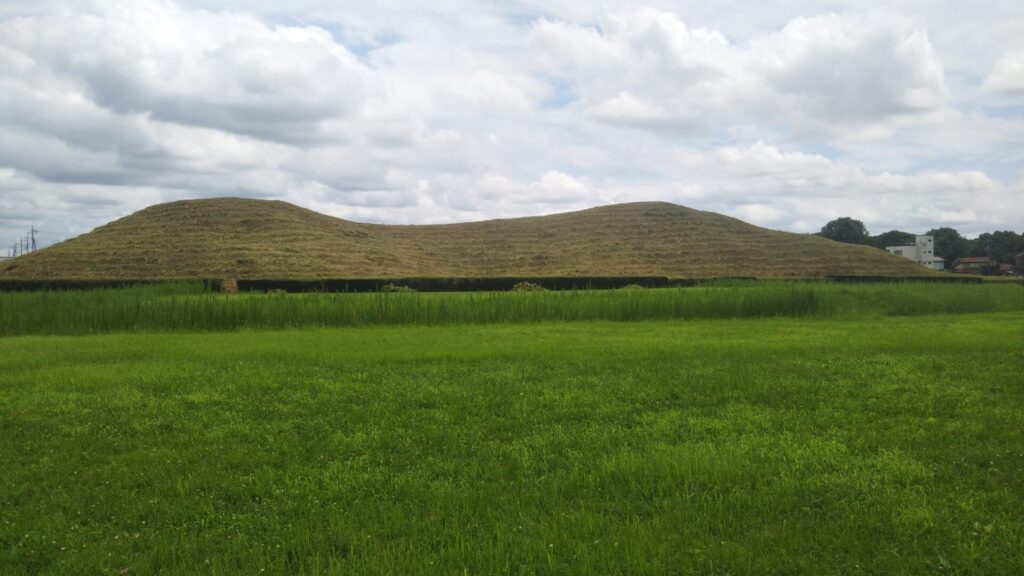 In 2020, it was designated as a national special historic site, and this was the first time for Saitama Prefecture. In addition, it is aiming to be registered as a World Heritage Site as "Sakitama Burial Mounds – The End of Ancient East Asian Burial Mound Culture", so tourism development is progressing and multi-lateral signage is substantial. For Saitama Prefecture, it is a spot they are putting a lot of effort for attracting tourists around the world. It is a place that I would like to introduce to foreigners because it is a group of ancient tombs that appeals to the world.
You can climb
The Sakitama burial mounds consist of 8 keyhole-shaped burial mounds, 2 large round burial mounds, 1 square burial mound, and a group of small round burial mounds. I went around the burial mounds of Nara by bicycle, but here you can go around as if you were hiking. Nice and compact. And what visitors were very happy about (and me, of course!) was that they could climb the Inariyama Kofun! You can enjoy a great view by standing on top of an ancient tomb. There is no doubt that it will be an adventure event that will tickle your heart. It is full of lucky feelings.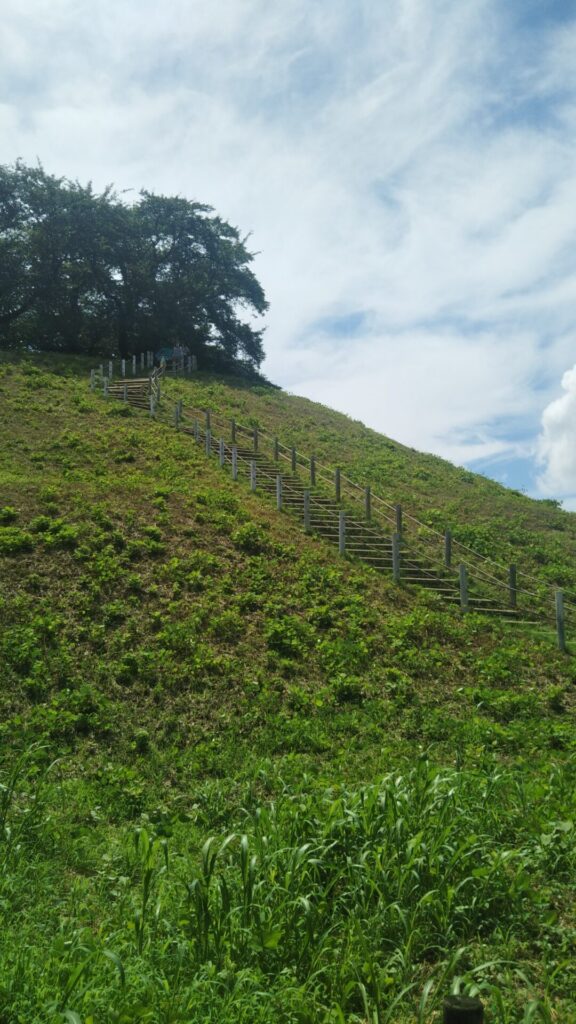 Sword from 5th century
The gold inlaid iron sword excavated from this Inariyama burial mound is designated as a national treasure, and you can see the real thing at the National Treasure Exhibition Hall of the Sakitama Historical Site Museum. It has a surprising number of 115 characters engraved, and you can see the characters of the Kofun period (5th century). What does these characters mean? I was asked. Unfortunately, I could hardly comprehend what these characters were implying.
The museum also sell tote bags with these characters written on them. The tote bag was very popular with overseas visitors as a lovely gift.
At Shogunyama Kofun, you can enter the tomb. I was extra happy because I brought a overseas visitors without any previous information. It is said that the burial mound has been maintained in a form close to the time when it was built, such as arranging replicas of haniwa (clay figures in the shape of men, women, or animals especially horses arranged on and around the kofun). Inside the burial mound, you can see the reproduction of the stone chamber and how the relics are placed.
A day to reminisce about Japan's old times
There is no doubt that it will be a fun day for you.
Stay tuned for more updates of Japan. See you soon!
<Access>
Sakitama Burial Mounds:4834 Saitama, Gyoda-city, Saitama-Prefecture
℡048-559-1111
JR Fukiage Station (North Exit) (4.4 km)
JR Gyoda Station (East Exit) (5.1 km)